Although the ideal Branson vacation is designed to be fun and relaxing, there are times when stress and tension actually add to the excitement.
That's especially true when businesses like Escape Code, Cryptex Branson, Breakout at the Branson Fun Zone and The Escape Branson come in to play.
Offering escape-room challenges to suit varying skill levels, these games put your skills to the test as you try to understand clues and solve riddles while working to make your way out of confinement.
Oh, and that ticking clock in the background is a constant reminder time isn't on your side.
If you've never experienced an escape room before, here's how it works: You and your team are locked in a themed room and given a scenario (like freeing a hostage) that requires you to use carefully selected and often hidden clues from within the room to advance through the game.
Generally, you have about one hour to complete the challenge, which sometimes begins with you being handcuffed and/or blind-folded. That makes your ultimate escape oh-so satisfying.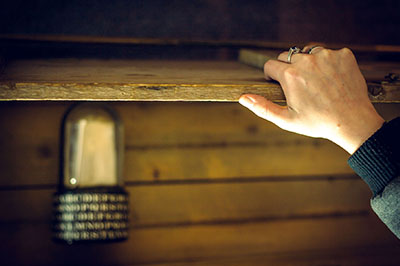 Add a little fun to your next Branson vacation by visiting Escape Code (tickets are $27 per player), where six different themed rooms put you in scenarios that vary from freeing yourself from an ancient Roman prison once occupied by Biblical figures Paul and Silas, to a modern military facility with secrets of its own.
Escape Code challenges are open for teams of varying sizes, with the maximum being the 10-player "Debunked" room. Visitors may book outings at the Escape Code website.
Cryptex Branson has four rooms from which to choose, including one involving space travel and saving the human race (no pressure there) and one involving a vacation gone awry. Relax; it's more about making it to the airport on time than actual peril.
Tickets are $25 per person and can be booked online. Like Escape Code, rooms at Cryptex are open to groups of varying sizes, with the "Pursuit of Steam" escape capable of hosting up to nine players.
Over at the Branson Fun Zone (which has a paintball course, arcade and old-time photo studio) Breakout offers two escape challenges: "Dismantled" focuses on disarming a nuclear weapon, while "Abducted" requires you to free yourself from a crazed scientist's secret compound.
Both rooms are $20 per player and are open for two to eight players; book online today at Branson Fun Zone's website.
Games at The Escape Branson are geared for groups of two to six people. There are three rooms at The Escape Branson and the challenges focus on your team saving Branson's water supply from a mad scientist, solving a murder at a dinner party and espionage at a British embassy in West Berlin.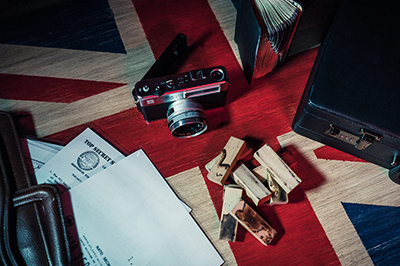 Tickets for The Escape Branson are $22 per person and you can book directly from the business website.
If adding a little adrenaline-pumping fun to your Branson vacation sounds like a great idea, check out these escape rooms and test your skills – and wits – to see if you make it out in time. Being locked up has never been so much fun!