Article
Escape Rooms in Branson
Introduce a different kind of thrill to your vacation by challenging your brain at an escape room in Branson. Work together with your group to solve puzzles, uncover clues and escape before the clock runs out. The game is afoot!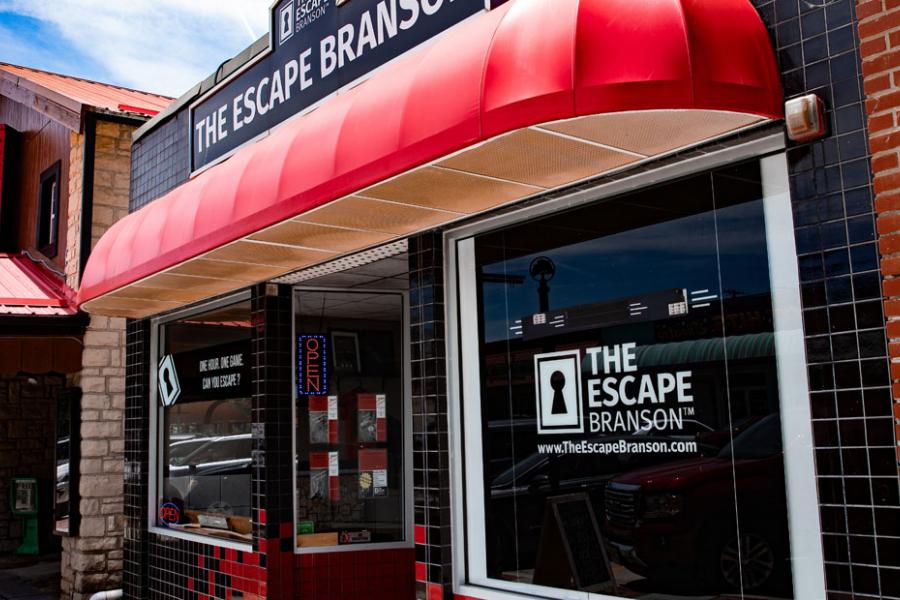 Although the ideal Branson vacation is designed to be fun and relaxing, there are times when a rush of adrenaline and an imposing countdown clock actually add to the excitement. Suitable for varying ages and skill levels, escape rooms are a fun activity for the family, a group of friends, or even date night! There are multiple escape rooms to explore in Branson including Escape Code, The Escape - Branson, Andy B's Bowl Social, and Cryptex Branson.
What to Expect from an Escape Room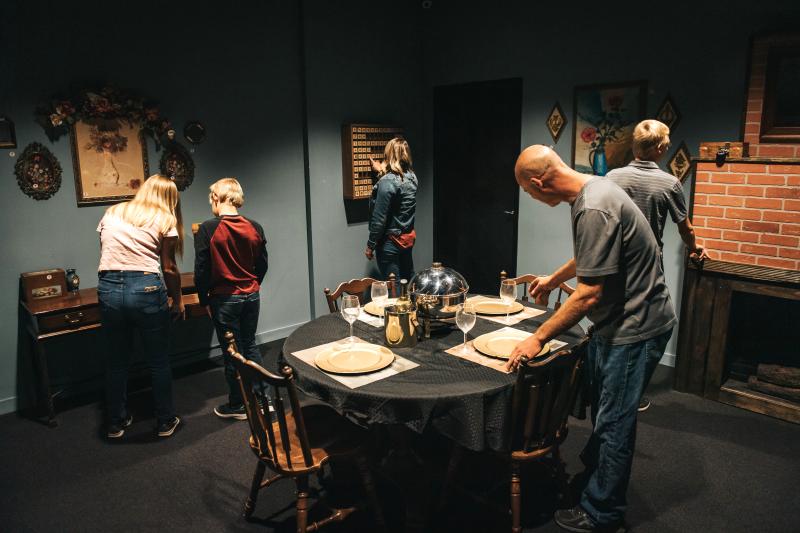 If you haven't experienced an escape room before, rest assured it's nothing to be scared of or nervous about. When your group arrives, you will be briefed on your scenario by a gamemaster. Scenarios are designed to simulate high energy situations - like freeing a hostage or saving the human race from a space invasion.
Once briefed, your team will be led into a room outfitted to match your scenario, where you will use strategically crafted - and often hidden - clues from within the room to advance through the game. Generally, you have about one hour to complete the challenge. Depending on your scenario, you may begin by being handcuffed or blind-folded, which makes your epic escape that much more satisfying!
Themed Escape Rooms
Escape rooms typically offer different themes or scenarios. Go back in time and take on the challenge of freeing yourself and your group from an ancient Roman prison or travel to space in an attempt to save the human race (no pressure). Scenarios can range from what seems like a high intensity situation you hope never to actually encounter (disarming a nuclear weapon) to something more realistic (making it to the airport on time) and can accommodate groups of varying sizes.
Some scenarios, like "Journey Through Elek's Hollow" at Escape Code, allow for larger groups of 12 while others like The Escape Branson offers multiple scenarios that can accommodate groups as small as two.
Escape Rooms in Branson
There are many escape rooms in Branson, each offering unique experiences for your group.
Cryptex Branson has five escape rooms to choose from that can accommodate groups of varying sizes. They have three different escape scenarios for bigger groups (up to eight players) to choose from.
Have a smaller group? Scenarios at The Escape Branson are geared for groups of two to six people. Challenges here involve saving Branson's water supply from a mad scientist, solving a murder at a dinner party and espionage at a British embassy in West Berlin.
Andy B's Bowl Social also has three themed escape rooms that are sure to be a hit for the whole group! These include cases such as a sudden kidnapping, a dinner party with an old friend, and even a captain that goes missing while on a spacecraft.
Intrigued? Add some adrenaline to your Branson vacation and book an escape room challenge for your family or group. Then check out more family fun activities in Branson to add to your itinerary.