Article
Explore Bigfoot Fun Park in Branson
Bigfoot Fun Park offers adventure seekers and entertainment enthusiasts a thrilling family fun park to enjoy in Branson.
Bigfoot Fun Park found in Branson's Entertainment District has become a must-see stop during any family vacation. Bigfoot's focal point is the 200-foot Action Tower that boasts some of Branson's most popular thrill rides and family fun activities.
Bigfoot explorers have several experiences from which to choose:
The Bigfoot Gravity Bomb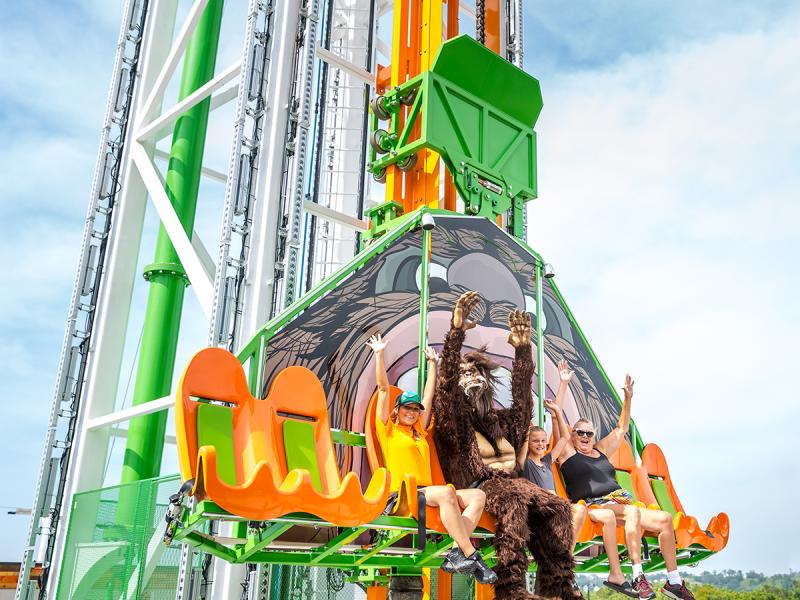 Experience a 200' free-fall, unlike any other attraction in Branson. You and seven other riders will enjoy a gradual, scenic ride to the top of the Bigfoot Action Tower, and then descend into a true free fall that ends with an ultra-smooth stop. Strapped in by seat belts only, this adventure is not for the faint of heart!
Bigfoot Super Sling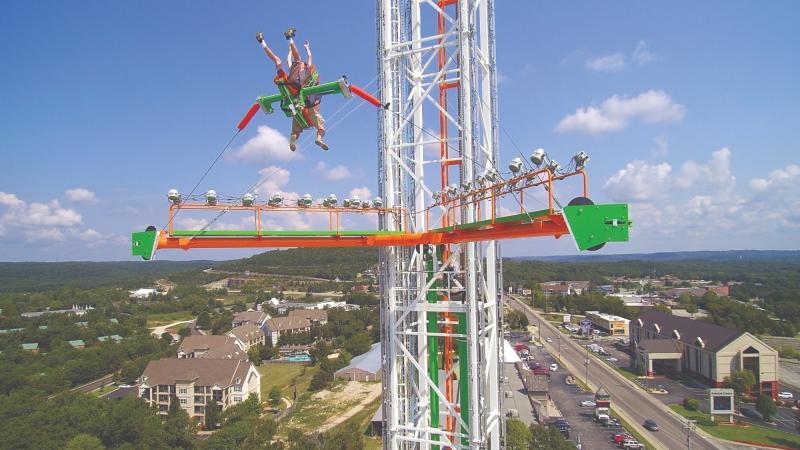 On the other side of the Bigfoot Action Tower, you'll find the Bigfoot Super Sling. Prepare to sit back-to-back with someone on a saddle-like seat and be launched straight up into the air! You can expect a few fluid flips and twists as you head back down to the ground and up to the top again. The more you ride, the more you know how to maneuver the seat to flip at your will.
Bigfoot Adventure Golf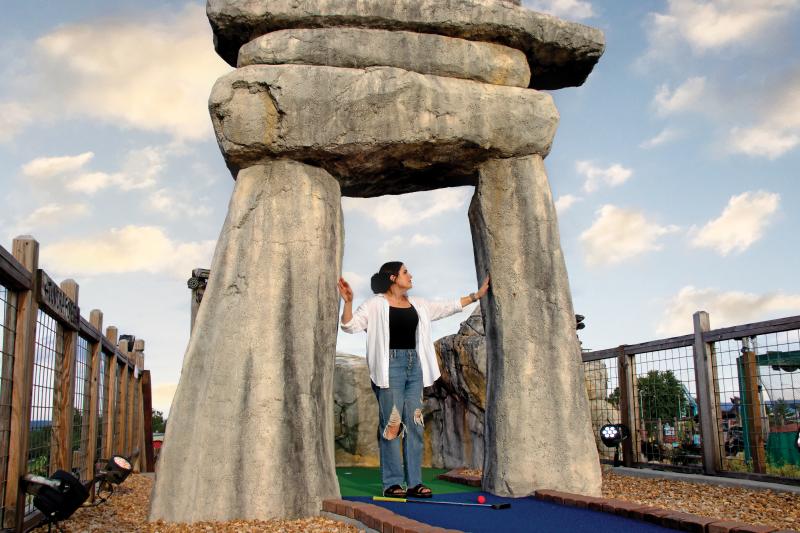 18 holes of mini golf adventure will take visitors through the Ozark woodlands, waterfall, desert, frozen tundra and a cave with 270' of hand-painted blacklight activated murals. Don't miss out on 9 of the 18 holes that are ADA accessible.
Bigfoot Arcade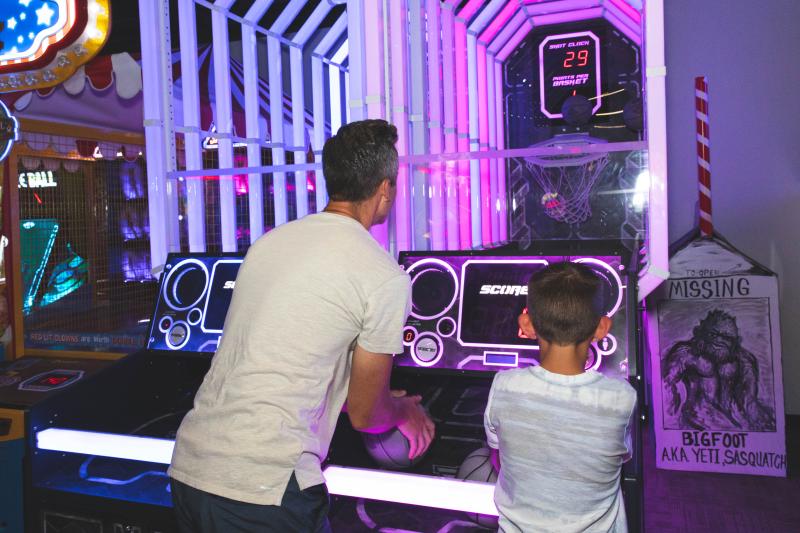 Fun for all ages, this arcade features state-of-the-art games with unique prizes up for grabs. Rare items, collectibles and several entire collections are available in the Prize Redemption area!
Yeti Fun Zone & Monkey Jump
With multi-levels of fun, this maze delivers entertainment for the whole family. Challenges and obstacles await with the underground tunnels, spiral slide, elevated newt crawls, climbing structures and Yeti Treehouse. While racing through the twisting, multi-level maze, each maze goer needs to avoid Bigfoot without being detected. Once through the maze, participants will have the chance for a daring exit off the top of the Monkey Jump Tower into a hug inflated bag!
Bigfoot's 8Di Action Ride
This 8Di interactive gaming experience allows up to 13 participates to challenge their motor skills. The theater has off-road minibikes for each player, so they can shoot at the 3D images with the laser guns provided. There are three different movie options and varying levels of difficulty, allowing for participants of all ages.
Bigfoot is located across from the World's Largest Toy Museum and White Water on W 76 Country Blvd.
For another unique experience in Branson, check out the Nation's First Only Indoor TreeTops course at Branson's Fritz's Adventure!