Article
Fall Foliage Driving Tour #1 - Table Rock Lake, Kimberling City
With vibrant orange, yellow and red covering the Ozark Mountains each fall, it's easy to see why Branson is a popular leaf-peeping destination. Taking a drive through the area is a great way to experience beautiful fall foliage.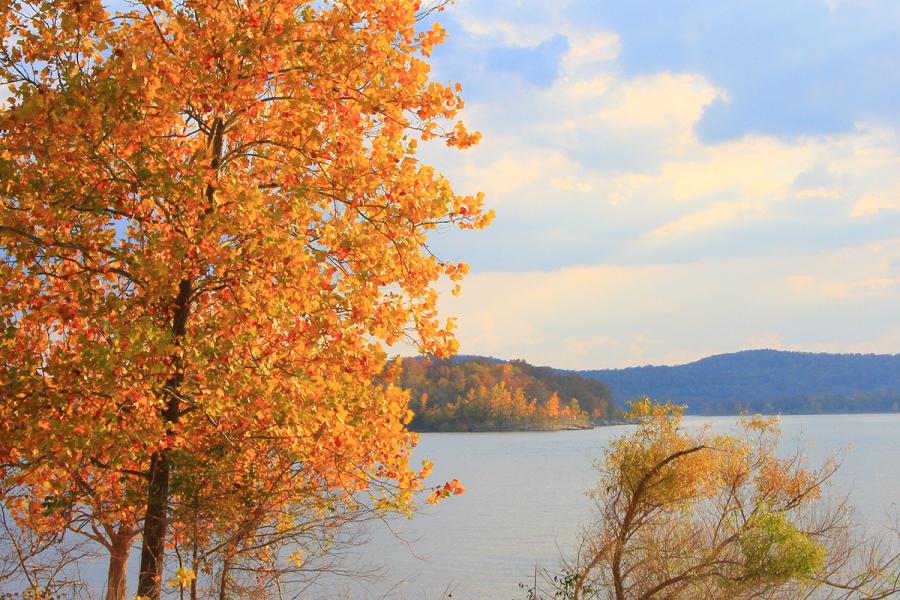 The arrival of fall in the Ozarks makes every car ride picture worthy. For a drive highlighting colorful fall foliage in the area, check out this driving tour that goes all the way from Table Rock Lake to Kimberling City!
Tour Details
Estimated time: 90 minutes
Highlights: Stunning foliage, lake and mountain views, crossing of two historic truss bridges
Suggested side tour: Indian Point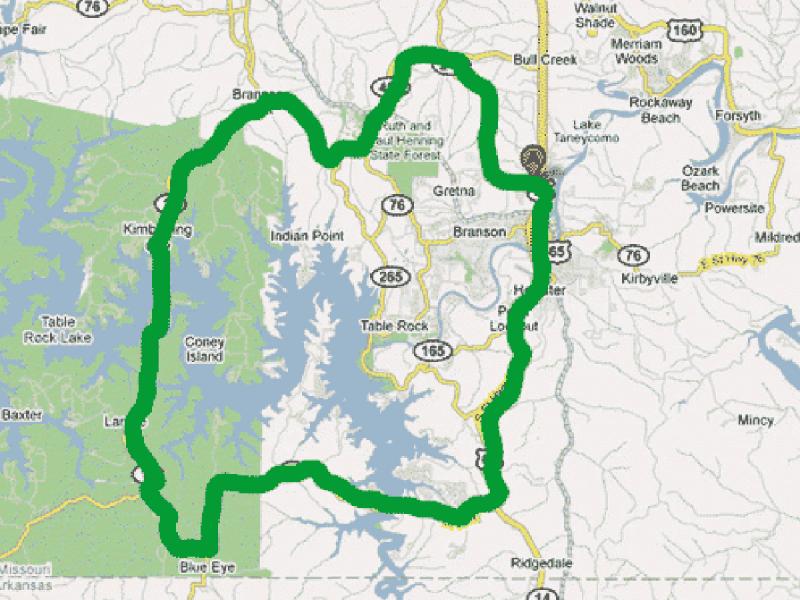 Tour Directions
Start your tour at the Branson/Lakes Area Chamber and Convention and Visitors Bureau at 4100 Gretna Road, where you can pick up free maps, brochures and other information for your visit in Branson. Leaving the Chamber and CVB offices, turn right on Gretna Road. At the stoplight on Gretna Road next to Arvest Bank (on your left-hand side), take a left, and continue straight through the next stoplight.
Stay on 248 as it becomes a winding two-lane road, climbing the ridge overlooking the city and the Branson Hills area. There are several spots to pull over for scenic mountain views.
When 248 crosses the Ozark Mountain Highroad, turn left onto the Highroad (Hwy 465). The four-lane highway is a scenic byway and affords you spectacular views of the tree-covered mountains.
Once the Highroad ends, loop onto Hwy 76 and turn left, going west. Along the highway, you'll notice some beautiful trees lining the road leading up to the Indian Point Highway. You can continue on 76, or take a side trip down Hwy 265. Continue on 76 into Branson West, and turn left onto Hwy 13. As you leave Branson West, you'll enter the Mark Twain National Forest, and you'll be treated to some of your first views of Table Rock Lake. As you enter Kimberling City, you'll quickly descend from mountaintop to lake level. Cross the Kimberling City Bridge, and continue on Hwy 13 through Lampe. 
Hwy 86 merges with 13. Stay on Hwy 13. After a few miles, 86 and 13 split near Blue Eye. Turn left onto Hwy 86, and continue along the south side of the lake.
Cross the lake again at the Long Creek Arm Bridge. Continue on 86 until it intersects Hwy 65. Turn left and follow 65 back into Branson.
Craving more fall color? Check out these additional tours for capturing the best of changing foliage in the Branson area:
Sit back, relax, and enjoy the drive in Branson this fall. Use #ExploreBranson to share your memories with us on social media as you capture fall foliage!