Article
Fall Foliage Driving Tour #3 - Bull Shoals, Peel Ferry and Mark Twain National Forest
Fabulous fall foliage can be seen for miles around in Branson during autumn. There's no better time to take a drive around the Ozarks!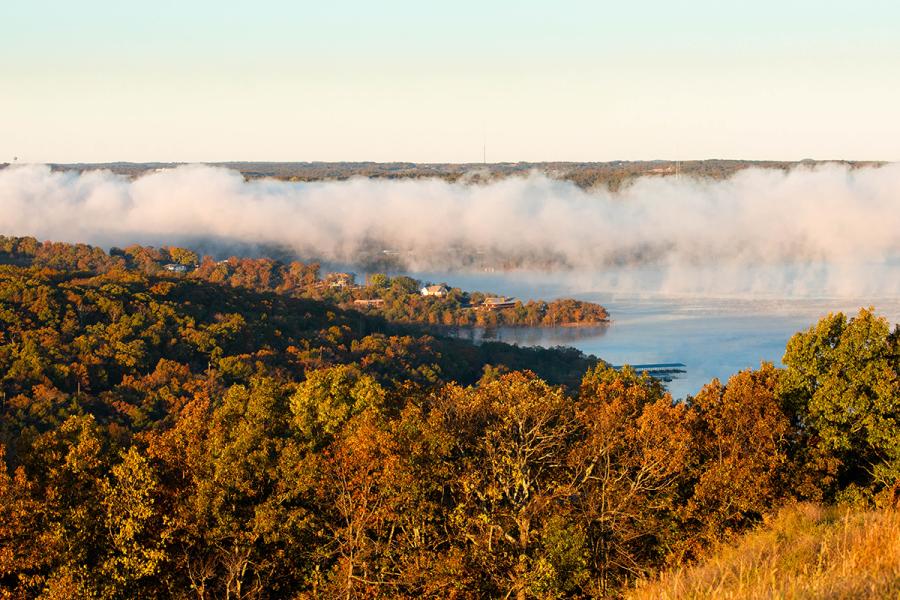 Prepare to be awed by beautiful fall views as you drive this tour through Bull Shoals, Peel Ferry and Mark Twain National Forest.
Tour Details
Estimated time: 4 hours
Highlights: Two-state tour, central Bull Shoals Lake, region's only public ferry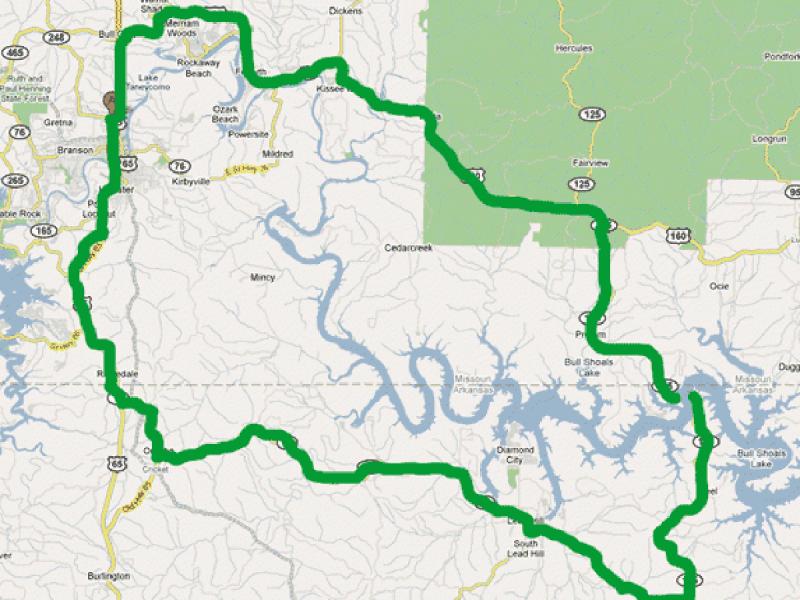 Tour Directions
Note: A highway map or GPS navigation device is highly recommended for this tour.
Start your tour at the Branson/Lakes Area Chamber and Convention and Visitors Bureau, where you can pick up free information and maps. After leaving the Chamber and CVB offices, turn right on Gretna Road, and then continue straight until you reach HWY 65. Turn right onto U.S. 65 South. Continue for about 12 miles and cross into Arkansas.
Take the first left at Hwy 14 toward Omaha. In Omaha, turn left to stay on Hwy 14. Continue on Hwy 14 for about 30 miles, passing Diamond City and driving through Lead Hill.
Continue on Hwy 14 for 9 miles, then turn left onto Hwy 125. Continue for about 15 miles, through Peel, to the ferry dock. The ferry runs from 7 a.m. to 6 p.m. daily, with departure times listed at the dock. Expect crossing to take about 45 minutes. For schedules or info, call 870-436-5666. After disembarking from the ferry, continue north on Hwy 125 for roughly 11 miles.
At the U.S. Hwy 160 intersection, turn left. 
On Hwy 160, continue to Kissee Mills. At Kissee Mills, be sure to veer left at the Hwy 76 intersection to stay on Hwy 160. Continue along Bull Shoals Lake through Forsyth, staying on Hwy 160 the entire way.
Follow Hwy 160 through Merriam Woods, and at the intersection, veer left onto F Highway. Continue past Bull Creek to the U.S. 65 crossover. Turn left (south) onto the four-lane to return to Branson.
Looking for more fall routes to drive during your next Branson visit? We've put together these two additional driving tours plus a walking/jogging tour excellent for leaf peeping:
Start planning your next trip to Branson here. Use #ExploreBranson to share your memories with us as you navigate the area's spectacular fall foliage!