Article
Fall Foliage Driving Tour #2 - Downtown Branson, Forsyth and Rockaway Beach
When it comes to seeing fall foliage, Branson's gorgeous terrain is worth a road trip. A scenic drive around Downtown Branson and nearby Forsyth and Rockaway Beach offers an incredible view of bright fall leaves.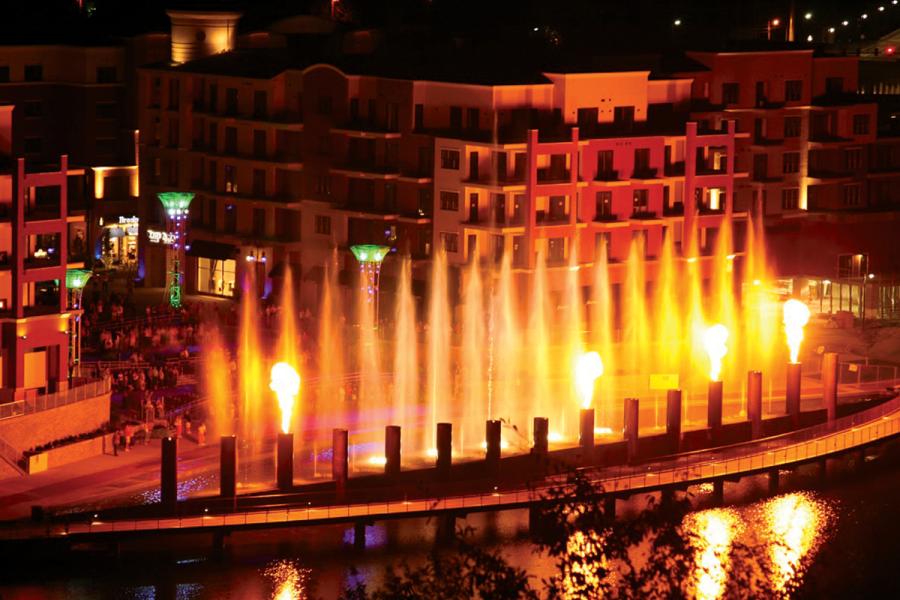 Branson provides several driving tours for visitors wanting to see fall color in the Ozarks. Take this loop through Downtown Branson and around area lakes for a special look at the area's foliage! 
Tour Details 
Estimated time: 70 minutes
Highlights: Historic Downtown Branson, views of Lakes Taneycomo and Bull Shoals
Suggested side tour: "Y" Highway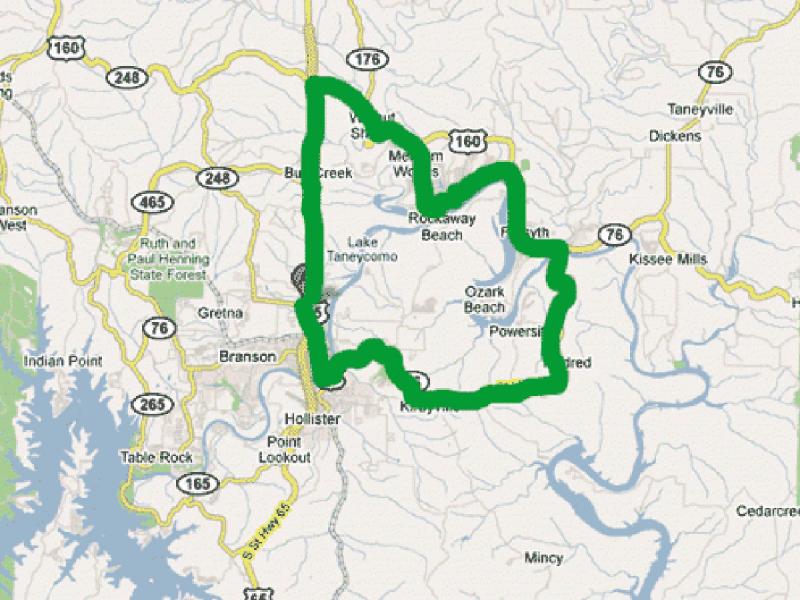 Tour Directions
Start your tour at the Branson/Lakes Area Chamber and Convention and Visitors Bureau, where you can pick up free maps, guides and brochures. Leave the Chamber and CVB offices and turn right on Gretna Road. Continue straight, over U.S. 65 and follow the Red Route into the roundabout. Exit the roundabout onto Veterans Boulevard (Business 65) and continue through Downtown Branson.
Passing Main Street and other downtown streets, be sure to note the trees lining the sidewalks as these are some of the most colorful in town.
Continuing on Business 65, cross Lake Taneycomo and turn left onto East Hwy 76. Continue up Mt. Branson and stay on 76 for roughly 12 miles. Descending the ridge, you'll cross Bull Shoals Lake. Turn left onto Hwy 160 toward Forsyth. (Note: Shadowrock Park is a great spot for a picnic or to walk a pet. Turn right at Hwy 160 for the park entrance.) Stay on Hwy 160 through Forsyth. (Note: Y Highway from Downtown Forsyth is a suggested side trip that makes a loop by Ozark Beach and returns you to Shadowrock Park.)
Continue on Hwy 160 north of town along the ridge overlooking Lake Taneycomo.
Turn left onto Hwy 176 toward Rockaway Beach, descending the ridge and skirting the lake. (Note: Rockaway Beach also has great spots for a walk or picnic.) Continue through town on 176, climbing back up the ridge. Intersect Hwy 160 again at Merriam Woods, and turn left.
Continue on Hwy 160 until it intersects with Hwy 65. Turn left to return to Branson.
Take advantage of Branson's changing leaves with these additional tours: 
One of the best times to visit Branson is when autumn colors start to peak! Find more ways to explore Branson during fall here.