Article
New Shows in Branson in 2021
Make your 2021 vacation unforgettable with Branson's new and returning live shows and touring performances.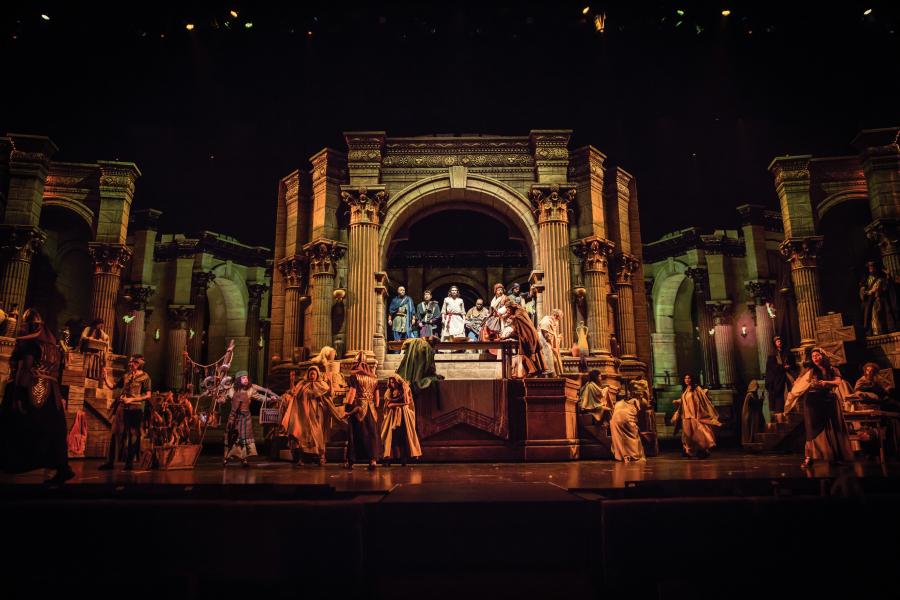 Branson offers a variety of entertainment options for every member of the family. Don't miss these new performances that will leave you cheering for encores!
JESUS at Sight & Sound Theatres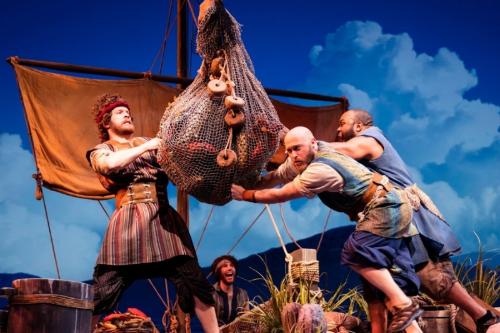 Coming to Branson for the FIRST time ever is Sight & Sound's inspiring JESUS, which tells the life history of the most iconic Biblical figure and how he began his teachings. This beautiful play comes together with a variety of special effects and the original scores and script that make Sight & Sound such an amazing theatrical venue.
Dean Z - The Ultimate Elvis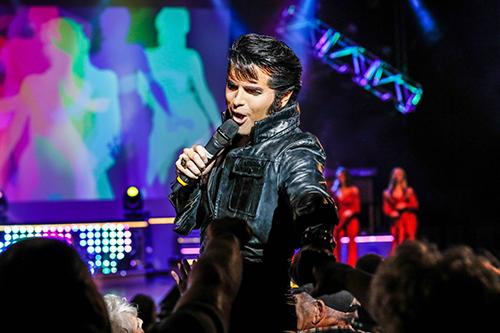 Dean Z, star of the hit internationally touring production "Elvis Lives" is bringing his all-new, high energy Elvis tribute show to the Clay Cooper Theatre in Branson, Missouri. Dean Z – The Ultimate Elvis is a musical journey spanning the 20 year career of the "King of Rock 'n' Roll", from his rise to fame in the 1950s, to his infamous Las Vegas performances of the 1970s. This show also boasts a powerful 10-piece band, horn section, vocalists, and immersive video content for a truly unforgettable concert experience. Don't miss Dean Z's Rockin' Christmas Show this holiday season!
Legends of Country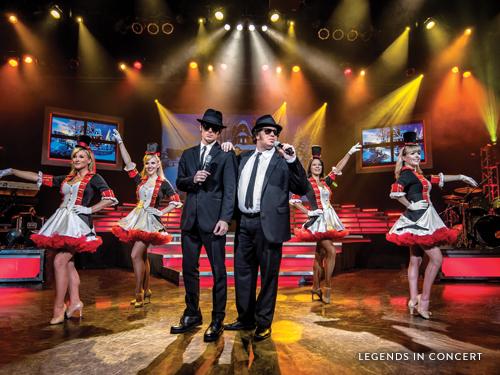 Country music has been a staple of American Entertainment for more than 60 years. Legends of Country, presented by legends in Concert, offers the opportunity of seeing some of the biggest country artists of all time, in one great performance! Legends of Country presents a rotation of dynamic and multi-talented performers, recreating unforgettable concert appearances of superstar country legends all backed by a live band, backup singers, and dancers. Country stars featured include Waylon Jennings, Garth Brooks, Kenny Rogers, Patsy Cline, Shania Twain, George Strait, Trisha Yearwood, Kenny Chesney and more! 
Back to the Bee Gee's at Hamner's Variety Theater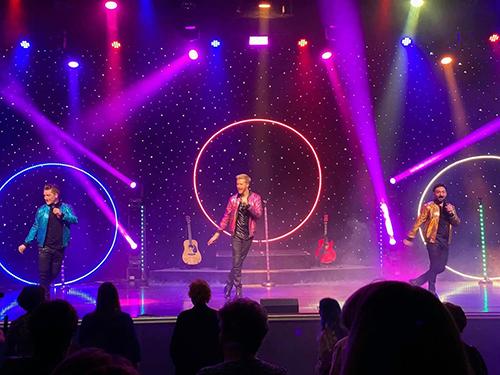 Come relive the nearly four-decade career of the undisputed "Kings of Disco" at this BRAND NEW production show! Three electrifying entertainers will take you back to the days of disco as they bring their own voices to the unmistakable sound of the Bee Gees. Full of vibrant costumes, disco lights and incredible talent, you won't want to miss out on one of Branson's most fun new shows!
Escape Reality Magic Dinner Show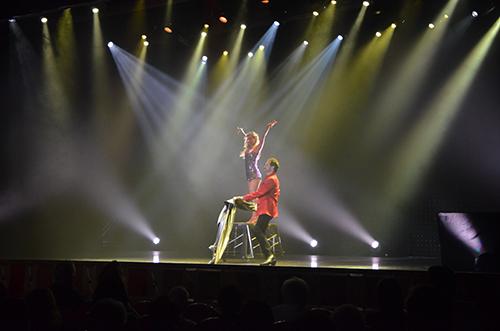 Garry and Janine Carson are making a grand entrance into the Branson entertainment scene with their addition of Escape Reality, a world-class magic, illusion and comedy dinner show! Garry and Janine run Carson Entertainment, a national touring company that produces award-winning magic illusion shows in Las Vegas. Branson Central Theatre provides one of the most intimate settings for a Carson Entertainment show, making everyone in the audience a part of the act. Visit the Branson Famous Theatre for future showtimes! Performing every Sunday at 3:00 pm, Legends in Country will provide a legendary experience for country fans of all ages.
Dancing Queen at King's Castle Theatre
Dig out your bell bottoms, put on your dancing shoes and come celebrate the classic #1 hits of the 70's at the King's Castle Theatre! This high-octane musical extravaganza is filled with incredible singers and dancers performing off the hook 70's tunes. Dancing Queen features disco classics like "Y.M.C.A.," "Disco Inferno," "Play That Funky Music," "Waterloo," "We Are Family," "Superstition" and many more. 
Shanghai Circus - Amazing Acrobats of Shanghai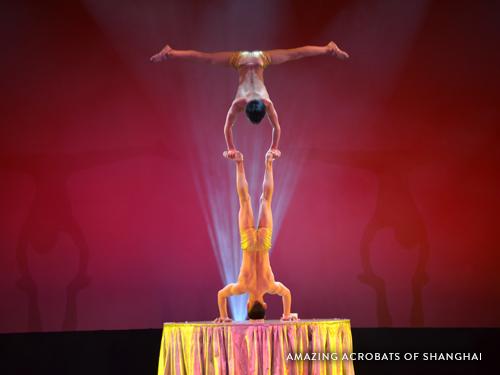 The Amazing Acrobats of Shanghai will present their new show, Shanghai Circus, as they celebrate 22 years in Branson! This new production promises to exercise more variety than audiences have ever before witnessed. Guests can expect to experience breathtaking acrobatics, colorful dance, comedy, mystifying magic and numerous aerial feats of strength.
Want more? Check out all of the Live Shows happening in Branson this year.