Article
An Old Time Christmas in Branson
Silver Dollar City's "An Old Time Christmas" festival is the perfect destination for a memorable and merry family getaway this holiday season.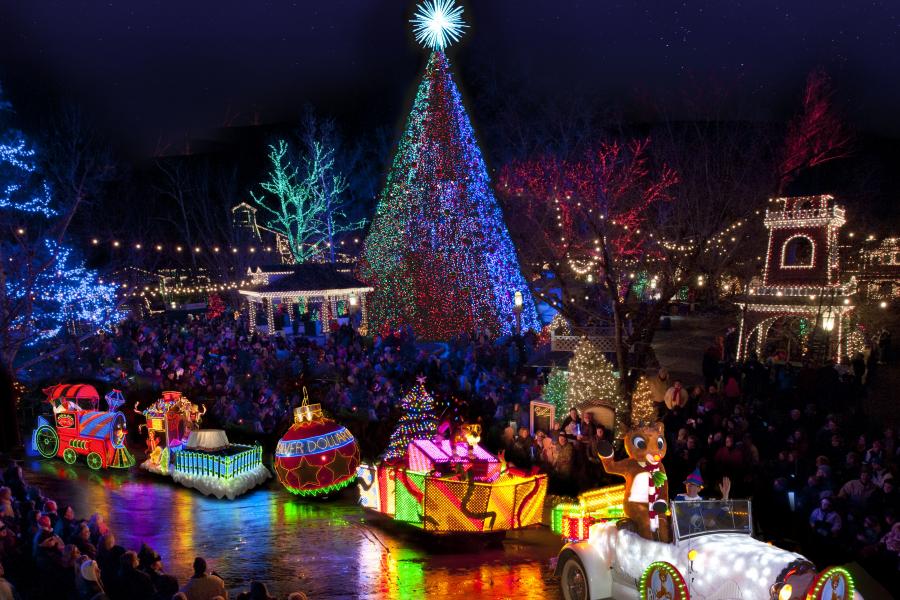 Recognized as one of Good Morning America's Top 5 Holiday Destinations, Silver Dollar City is the ultimate setting for holiday fun in the Ozarks. From November 4-December 30, the Branson theme park's annual An Old Time Christmas festival creates a magical setting where guests celebrate the holiday with more than 6.5 million twinkling lights, around 40 Christmas productions, and even a Christmas light parade led by none other than Rudolph the Red-Nosed Reindeer and his North Pole friends!
The festival adds holiday joy to the theme park's 30-plus rides and attractions, including Time Traveler, the world's steepest, tallest and fastest spinning roller coaster. Also guaranteed to spark your Christmas spirit, 60 unique shops featuring collectibles and hand-crafted goods are set up throughout the park, along with plenty of holiday dining options and seasonal treats at Silver Dollar City's restaurants and concession areas.  
Joy on Town Square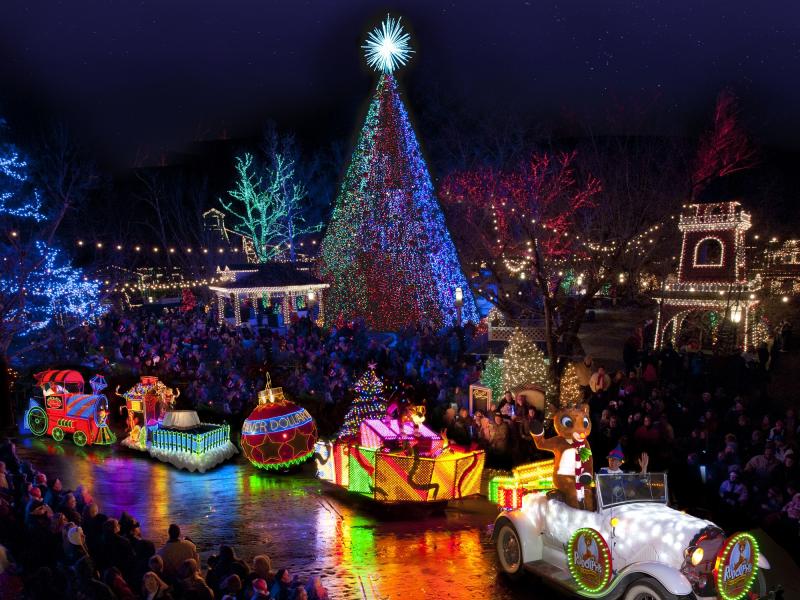 Nothing compares to the joy of seeing more than 6 million twinkling lights strung around trees, buildings and walkways throughout Silver Dollar City at Christmastime. In fact, it's not uncommon for guests to spend hours just admiring the lights as they venture around the park. Joy on Town Square dazzles as the festival's centerpiece, featuring an eight-story, state-of-the-art Christmas tree decked out in hundreds of thousands of Christmas lights. The custom-designed tree towers 80 feet into the night sky and combines color, animated imagery, light and music to create an impressive performance.
Christmas in Midtown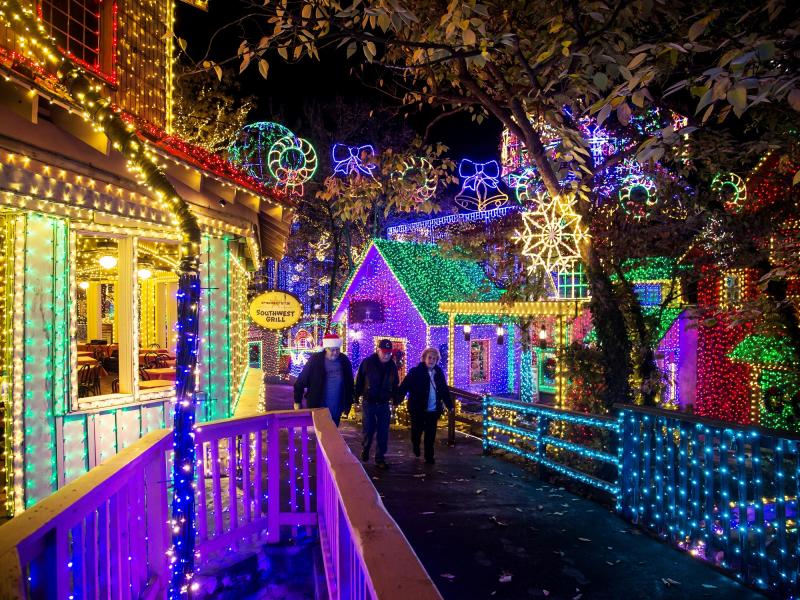 Showcasing 1.5 million Christmas lights of its own, the Christmas in Midtown display is a favorite of festival guests. Animated reindeer, stars, snowflakes, moving trains, light tunnels and more dazzle for guests to see as they walk through Silver Dollar City's largest lighting expansion over 20 years at An Old Time Christmas. 
The light displays also expand to cover Midtown buildings while a canopy of glowing angels fly overhead. With Christmas tunes playing in the background, a walk through the Christmas in Midtown display is an enchanting park experience.
Home For Christmas, a NEW Broadway-style Show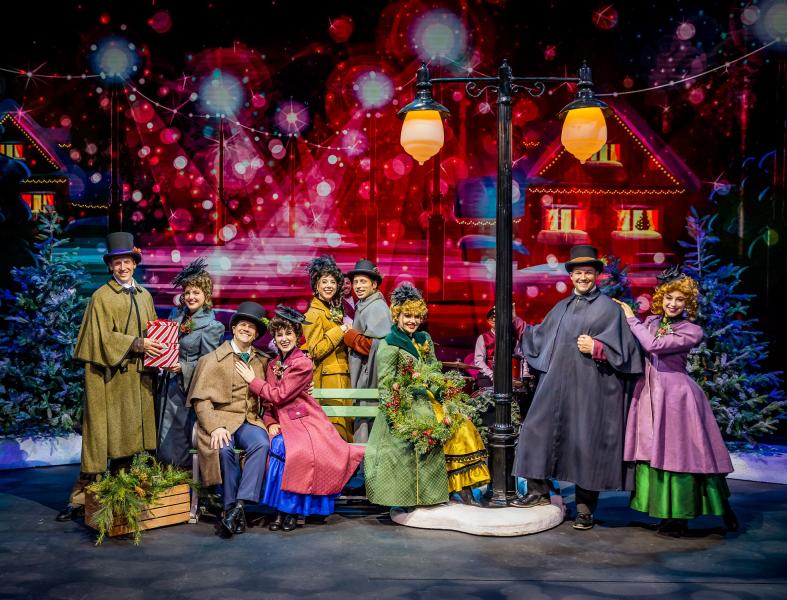 Don't miss the new Broadway-style show, Home For Christmas, at Red Gold Heritage Hall! The nearly Half-Million Dollar Production features a cast of 12 singers and dancers and a live 4-piece band performing over 28 songs (including an original song created just for Silver Dollar City) during 6 distinct Christmas scenes that reminds us all why this time of year is so special. From classic traditions like tree-trimming and a peek into Santa's workshop to a salute to those that serve abroad during the holidays and a reminder of the real reason for the season…it's 45-minutes of non-stop Christmas cheer!
Rudolph's Holly Jolly Christmas Light Parade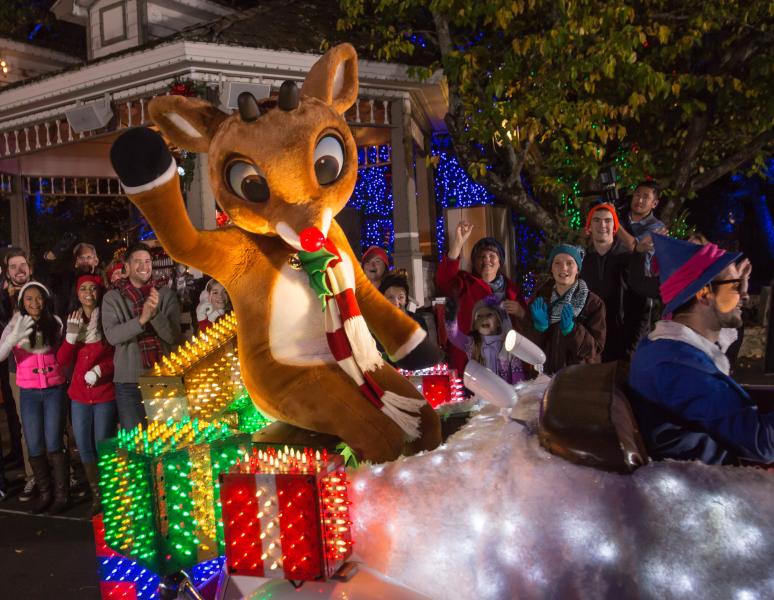 Grand Marshal Rudolph the Red-Nosed Reindeer leads an evening parade of nine musical, lighted floats that winds through the streets of Silver Dollar City nightly during An Old Time Christmas. The breathtaking floats are illuminated by 200,000 LED lights, exclusively designed for the park. Not only is the parade aglow with light; it also features 45 colorfully-costumed characters.
You can also meet Rudolph and his North Pole friends at Rudolph's Christmas Town during select times of the festival. Join in reindeer games and activities with Rudolph, Clarice, Bumble the Abominable Snow Monster and more! 
Living Nativity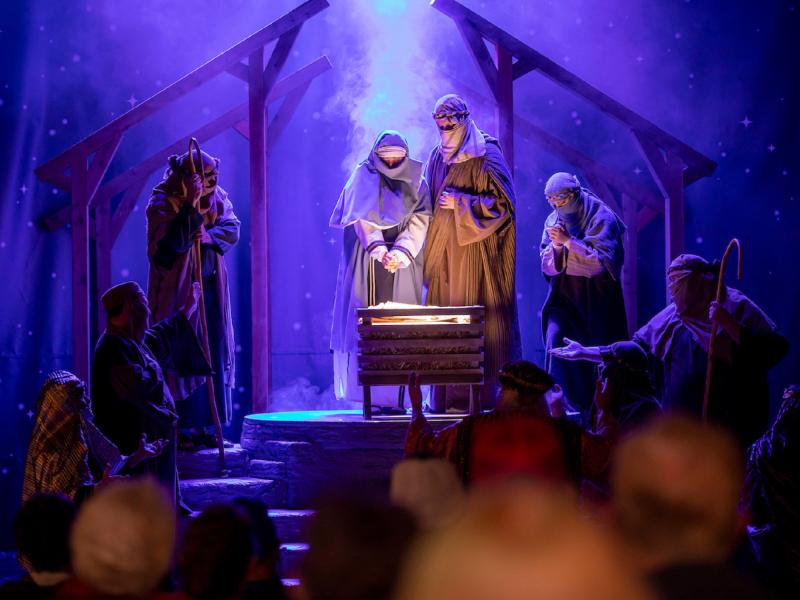 Step back into ancient Bethlehem, and get an up-close look at life as it may have been for Mary and Joseph many years ago. Silver Dollar City's An Old Time Christmas wouldn't be the same without the living nativity, and visitors aren't soon to forget the musical dramatization of the biblical account. Lasting just 15 minutes, the program is presented several times a day during the festival.
Frontier Fa-la-la Follies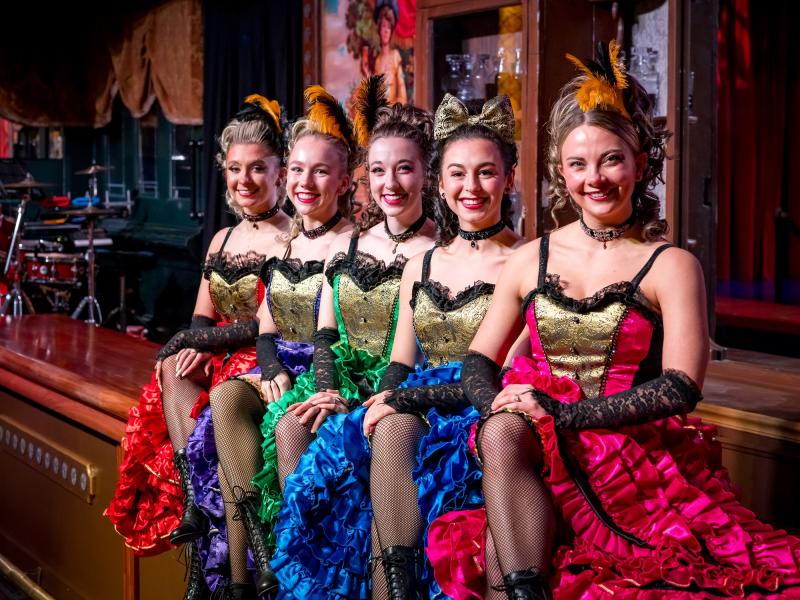 Head inside the Silver Dollar Saloon and experience the hilarious holiday adventures of the Saloon gang. Audiences literally bring down the house with laughter during every performance of the Wild West comedy. A Silver Dollar City favorite, the production not only features sing-a-longs of a host of familiar Christmas carols; it also invites audience members to take part in the act!
Tastes of the Season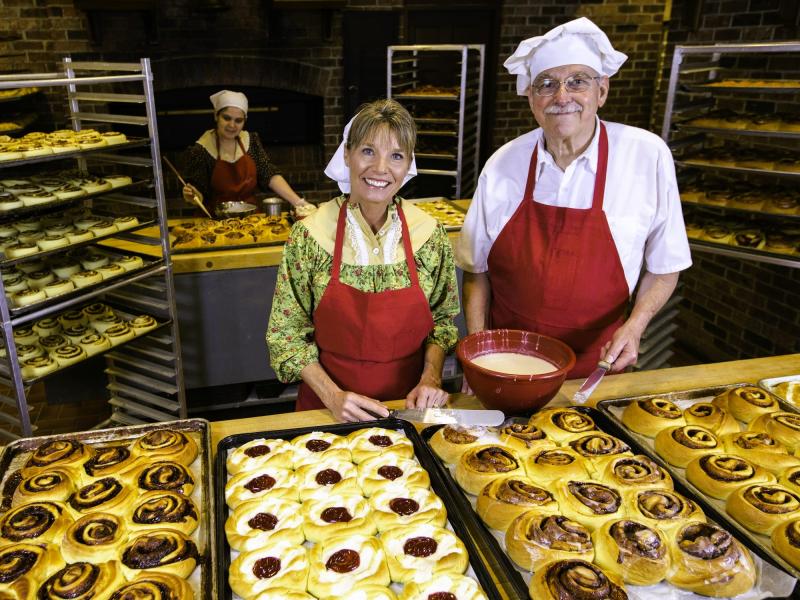 Christmas is the time to feast on your choice of roast beast, along with all the fixin's. During An Old Time Christmas, Silver Dollar City's Reunion Hall serves a scrumptious prime-rib buffet, featuring hand-carved smoked prime rib, root beer-glazed ham, fried chicken, old-fashioned chicken and noodles and a mouthwatering array of sides.
Meanwhile, Molly's Mill's holiday buffet serves up a traditional turkey dinner, featuring not only a hickory smoked turkey, but also fried chicken, chicken and noodles and glazed pit ham plus all your favorite holiday sides and decadent desserts. Likewise, the Mine Restaurant hosts its own holiday buffet featuring pulled pork with baked apples, smoked orange-glazed chicken, smoked beef brisket, ham and beans, beef stew, sweet potato casserole, corn bread and more.
Of course, holiday tastes go beyond Christmas dinner. Warm yourself up as you remember Christmases past while drinking a hot mug of wassail, cappuccino or hot chocolate served in various shops and eateries throughout the park. Top your day off with some hot apple dumplings and cinnamon ice cream, the perfect confection to complete a holiday outing to the theme park. 
Ready to start planning your trip to Branson this Christmas? Learn more about An Old Time Christmas and more holiday fun in Branson here.