Article
Southern Missouri Cave and Cavern Tours
Beneath the entertainment and fun of Branson lies breathtaking underground landscapes.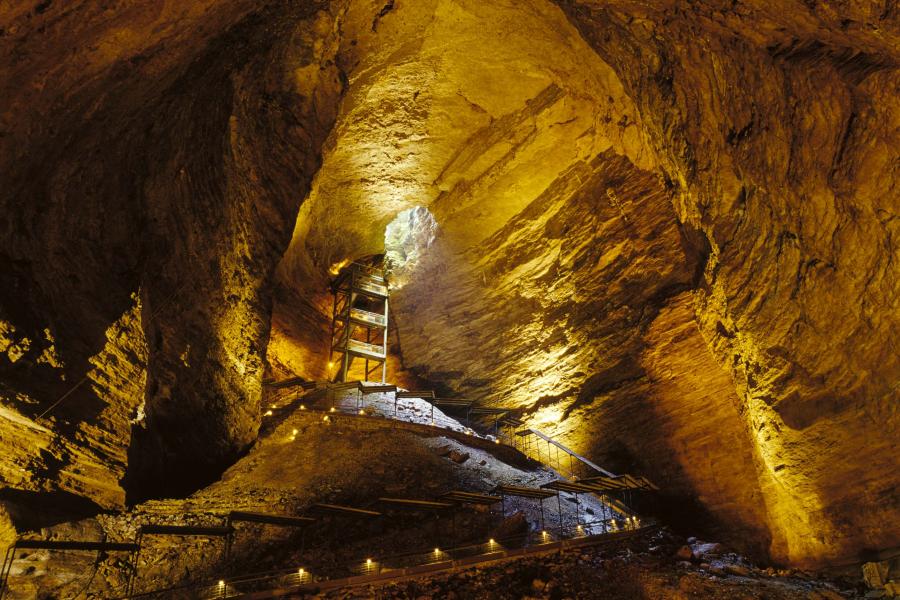 Dubbed "the Cave State," Missouri has over 6,000 caves with some of the most awe-inspiring and accessible ones in and around the Branson area. Whether you're looking for a high-intensity expedition or want to simply ride a tram through the beauty of wondrous stalactites and stalagmites, there are many options to explore these natural treasures.
Marvel Cave - Branson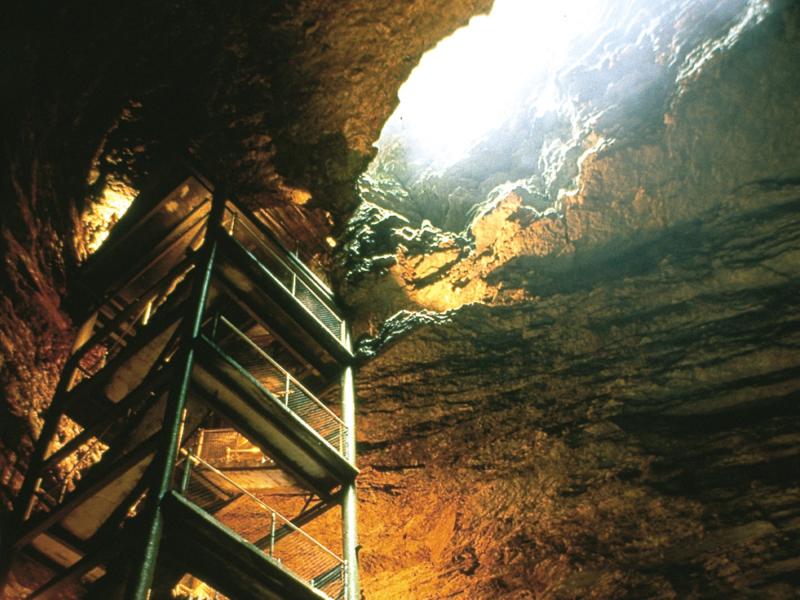 Located in the Silver Dollar City theme park, Marvel Cave is ideal if you're looking to visit one of Missouri's cavernous wonders but don't have a lot of room in your itinerary. A tour of this limestone cave lasts about an hour and is included in admission to the theme park. Explore nearly 500 feet beneath the surface through fascinating formations and see why this was one of the first attractions to bring visitors to Branson when it first opened to the public in 1894. For an extra fee, you can step back in time with the Lantern Light Tour where guides in period costumes will guide you through extra rooms in the cave while regaling you with historical facts and colorful stories.  
[Please note: Marvel Cave has over 600 stairs and is not recommended for anyone with heart or lung conditions, bad backs, weak knees or ankles.]
Crystal Caverns - Springfield
Discover some extraordinary cave structures 40 minutes north of Branson. From impressive stalagmites and stalactites in the area known as The Cathedral, to the multi-colored flowstone formations dubbed Rainbow Falls to ancient Native American carvings and symbols, see every step of Crystal Cavern's history and appreciate the distinctive subterranean beauty. Tours typically run 80 minutes and happen in the morning time. If you want to check it out during your visit to Branson, contact Crystal Cave to confirm tour dates and times: 417-833-9599.
Fantastic Caverns - Springfield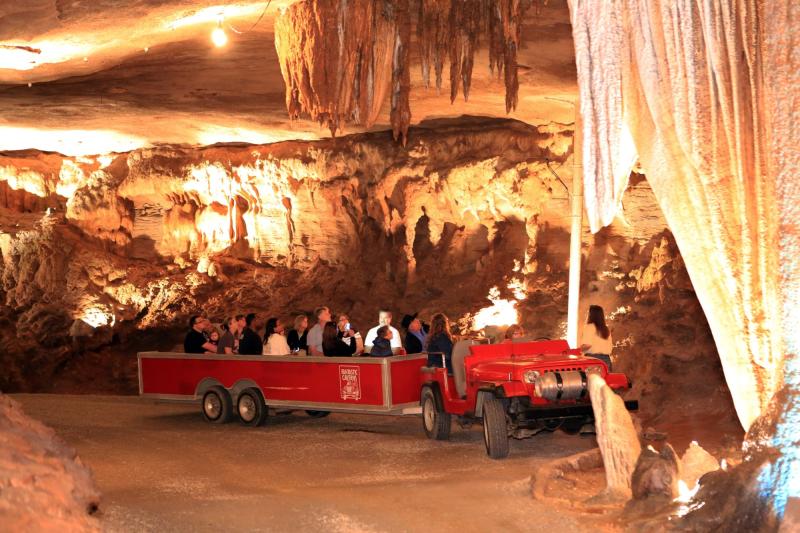 The only ride-through cave in the United States, Fantastic Caverns is the perfect experience for those who can't or don't want to take a strenuous hike to enjoy a cave. Enjoy relaxing in a comfortable tram as you drive through brightly-lit passageways full of unique rock formations, including tiny soda straws, cave pearls, massive columns and flowstones—all created by water one drop at a time. Fantastic Caverns is also home to an interesting variety of animals including the grotto salamander, the cave crawfish and the rare, blind Ozarks fish.
Talking Rocks Cavern - Branson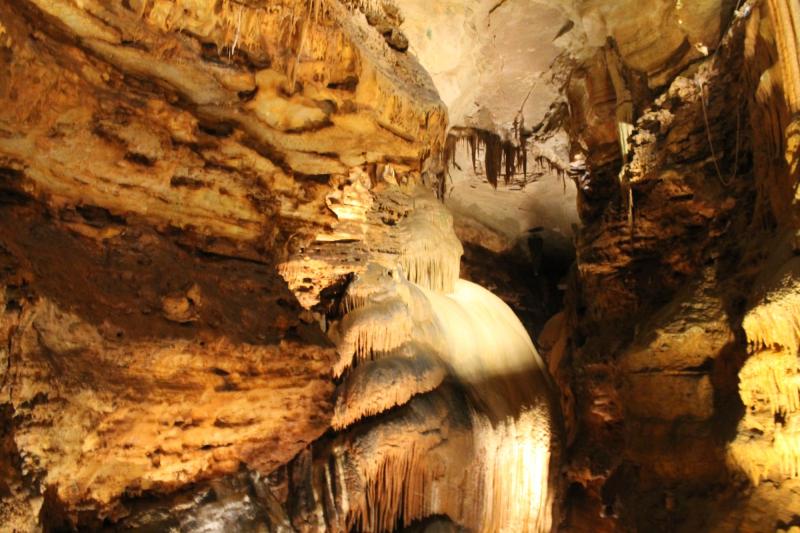 Just minutes from Silver Dollar City, this outdoor attraction is nestled in a 400-acre nature preserve and offers something for everyone. If you want to see jaw-dropping formations on a tour that is not too physically strenuous, Talking Rocks Cavern offers a one-hour tour exploring the history and growth of these wondrous mineral and rock formations up to 100 feet underground! If you're looking for more adventure, the grounds also include hiking trails with a lookout tower, picnic areas, 4000 square feet of rock and gift shop, miniature golf, gemstone mining, kid's play areas, and more!
Smallin Civil War Cave – Ozark
Located in the historic town of Ozark, Smallin Civil War Cave offers a variety of tours. Learn the history, geology and folklore of the cave on the half-mile "One Hour Tour." This tour does not have stairs and is accessible for strollers, wheelchairs and mobility scooters. If you're looking to put on a headlamp and do some more strenuous spelunking, the Off-Trail Wild Tour will take you knee-deep into 54 degree water, over rimstone dams to beautiful, intricate formations including the "Mushroom." In October, enjoy the Civil War Lantern Tour on Saturdays, complete with a campfire meal and storytelling. Visitors during winter's longest days (December 21-28) can witness an astronomical wonder when the sun aligns with an ancient petroglyph. Carved on the side of a flowstone formation named "The Indian Ladder," these markings are believed to have been left by the Osage Tribe to mark the end of their fall hunt.
Places Mentioned
Find Your Next Branson Adventure