Article
Visit Sight & Sound Theatres in Branson
Be inspired at the famous Sight & Sound Theatres in Branson! This performing arts theatre presents amazing live productions inspired by teachings from the Bible.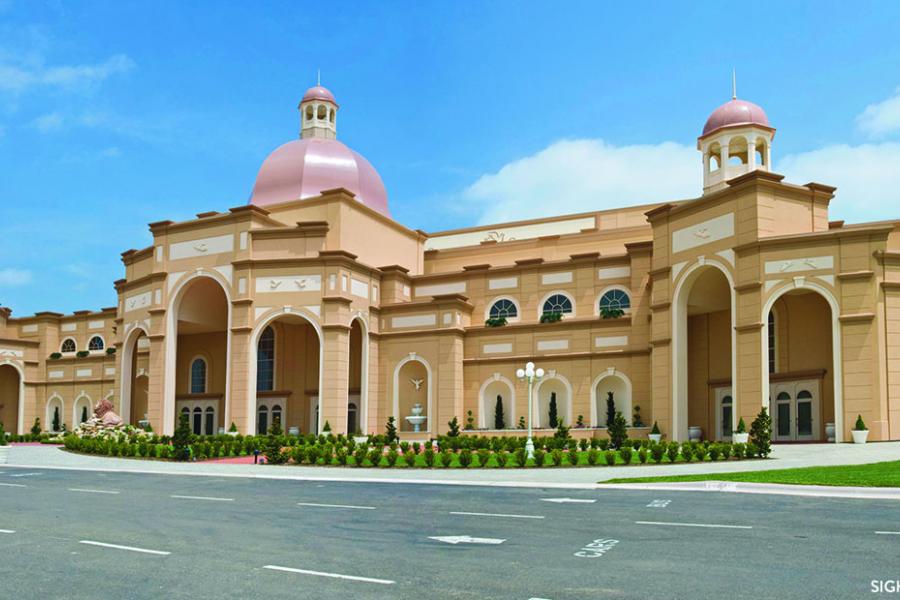 Branson's Sight & Sound Theatres offers a truly unique biblical learning experience. The state-of-the-art, 2,000-seat auditorium hosts productions of biblical accounts throughout the year, featuring massive sets, hundreds of live animals, intricate costumes and world-class musical scores. 
The Bible Brought to Life in Branson  
Since its opening in 2008, Sight & Sound Theatres in Branson has presented multiple dramatizations of Bible characters and their stories, from Noah and his ark to the life of Jesus. The theatre's technology and architecture allows visitors to step back into ancient times and feel as if they are experiencing the Bible first-hand. Upon entering the complex, guests are greeted with an impressive lobby covering 20,000 square feet, a picturesque dome ceiling, a second-level viewing atrium and beautiful mock sets. Live animals used in productions are housed and trained in two basement levels of the facility, and networks of custom passageways surrounding the theatre allow cast members and animals to fluidly access various parts of the theatre during productions. Visitors to the complex are mesmerized by shows illuminated with 2 million watts and sound that is projected through more than 70 surround-sound speakers. Depending on the production, audience members may see performers enter scenes from a variety of locations. A stage fly-loft enables performers to soar 110 feet in the air. There's also an elaborate catwalk system, where performers can cross an extensive truss network over the main stage that features more than 200 trusses. 
Current Productions
Productions at Sight & Sound Theatres are rotated seasonally and feature accounts from the New and Old Testaments in the Bible. From March 13 through December 31, 2021, you can experience "JESUS." This powerful production shows the life of Jesus and is great for the whole family. Special effects and live animals add even more energy throughout the show. From the bustling streets of Jerusalem to the raging Sea of Galilee, JESUS is an action packed musical stage adventure. Witness the most miraculous events in history as Jesus sets sail with fishermen and makes disciples out of the least expected. 
Each show is two-and-a-half hours long with a 15 minute intermission. Tickets for both productions are $26 for children (ages 3-12) and $56 ($59 on Saturdays) for adults (ages 13 and up). 
Behind the Scenes 
Get up close and personal with the Sight & Sound experience by taking a "behind the scenes tour" at the theatre! You'll be able to see what kind of technology Sight & Sound productions use, learn how show animals and performers stay on cue, and even stand on stage and view the facility from an actor's view! Tours are only $5 and run for one hour. 
About Sight & Sound Theatres 
In 1976, the original Sight & Sound show debuted in Lancaster, Pennsylvania. Founder Glenn Eshelman produced a 10-week multimedia show, "The Wonder of It All," in an auditorium at the nearby Lancaster Bible College. Eshelman soon opened Sight & Sound's original auditorium, the Living Waters Theatre, and live actors were added to his productions. By 1991, the "Christian Broadway" had outgrown its original auditorium, and the Sight & Sound Entertainment Centre opened in its place.
The name "Sight & Sound" was inspired by Christ's teachings and Eshelman's goal, which was to dramatize Biblical truths through live stage productions to illustrate messages as Jesus did through storytelling.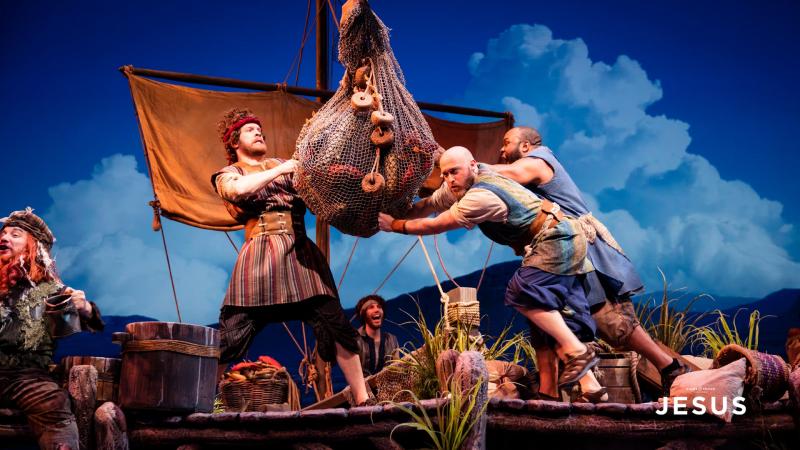 After a fire destroyed the Lancaster Entertainment Centre, the new Sight & Sound Theatre was built in its place, holding 2,000 seats and a 300-foot panoramic stage. With the success of Sight & Sound's first production, "Noah," expansion plans were developed. The company opened a replica of the Lancaster theatre in Branson in 2008. 
Today, productions travel between the two operating theatres, and a new show is produced every other year. For more information about the company's history, visit here. 
Sight & Sound Theatres is a must for the whole family during your next Branson vacation! Start planning the rest of your trip here.