List
Group Friendly Dining in Branson
Immersed in Branson's buzzing atmosphere, sharing laughs and deep conversation with mouth-watering flavors at your fingertips (or fork), what could make group dining more memorable?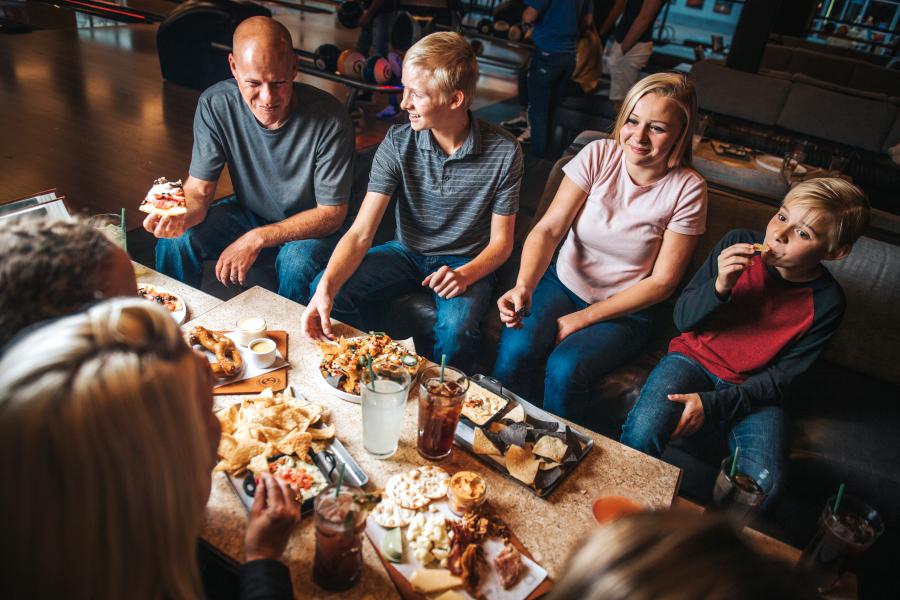 We have prepared the ultimate group friendly dining guide to help you plan your crew's big meal in Branson! The list of restaurants below may have one or more of the following: a private dining room, group menu, or a buffet. All groups of 8 or more are recommended to call ahead. 
Andy B's Bowl Social
405 Branson Landing Blvd, Branson, MO 65616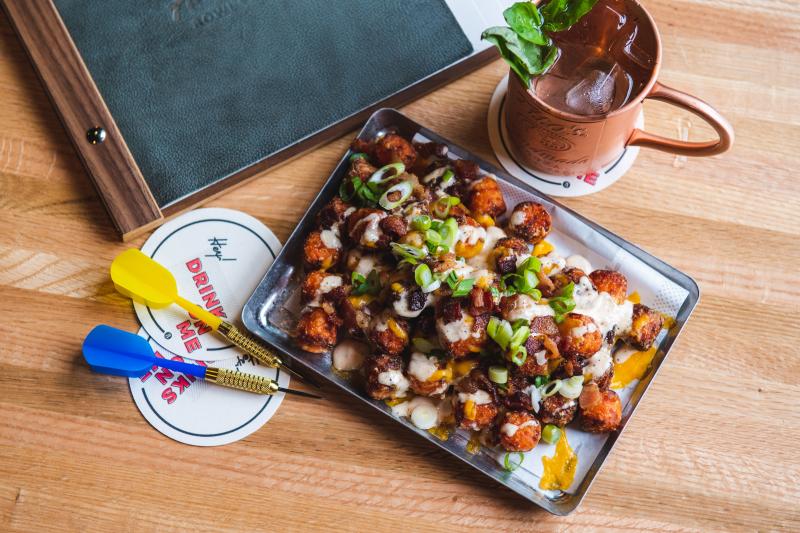 Not only does Andy B's offer modern-American dishes and a full bar, but they offer it while you bowl! With their lane-side service, you can kick back and relax or focus on getting that strike! Before you leave, check out their table games, escape rooms, virtual reality experience, and arcade! Attractions for all ages!
Billy Gail's
5291 State Hwy 265, Branson, MO 65616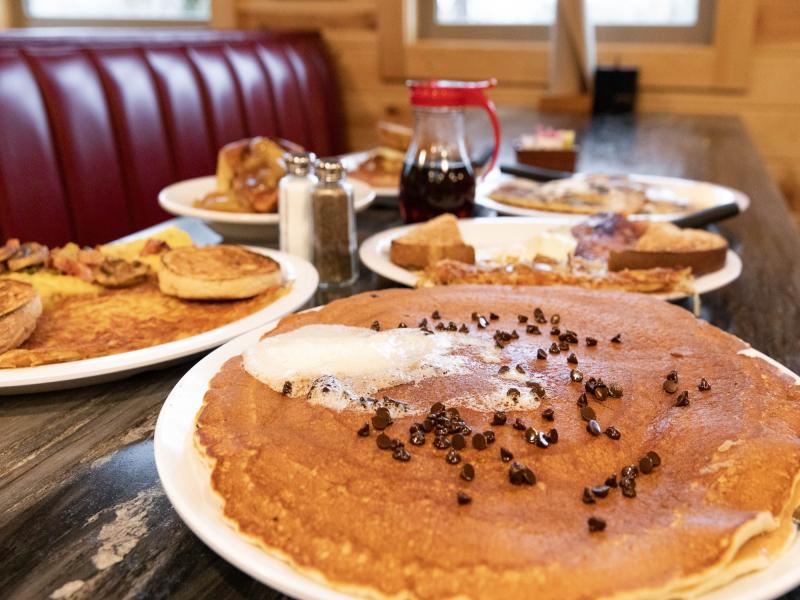 Want breakfast for dinner? Well come hungry, because Billy Gail's provides generous portions of their home breakfast cuisine. If you're in the mood for something besides dinner, try their pulled pork dinner or Fried Chicken & Catfish Combo! Just know that their delicious pancakes are as big as a steering wheel, so be prepared to take home leftovers!
Black Oak Grill
601 Branson Landing Blvd #2089, Branson, MO 65616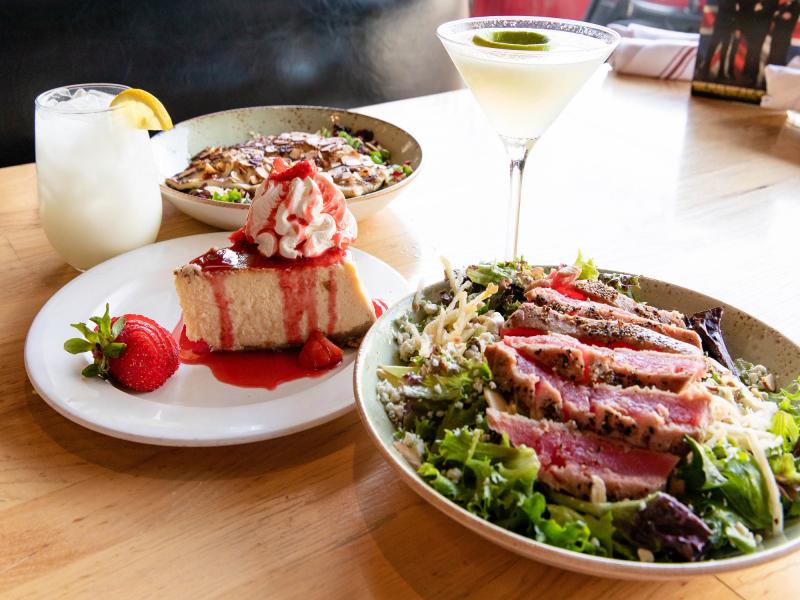 Located on the Branson Landing, you'll find brunch, lunch, and dinner options in a warm, lodge-inspired experience at the Black Oak Grill. Neighbor's Mill, a local bread maker, delivers fresh, all-natural breads daily and the beef is provided locally by Harter House Quality Meats. Check out their classic American dishes and come as you are! 
 Private Dining Room/Group Menu
Cantina Laredo
1001 Branson Landing Blvd, Branson, MO 65616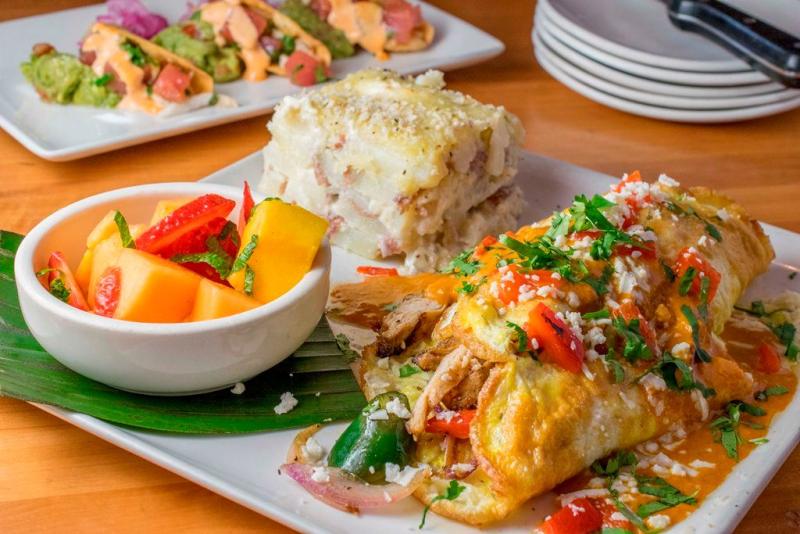 Also located on the Branson Landing is Cantina Laredo, which features Mexican specialties and margaritas in stylish quarters. Inspired by Mexico City cuisine, you can enjoy dishes like chicken with chipotle-wine sauce and sautéed artichoke heart or roasted red bell pepper. Delicious!
 Private Dining Room/Group Menu/Reservations Required
Crazy Craig's Treehouse
1924 W 76 Country Blvd, Branson, MO 65616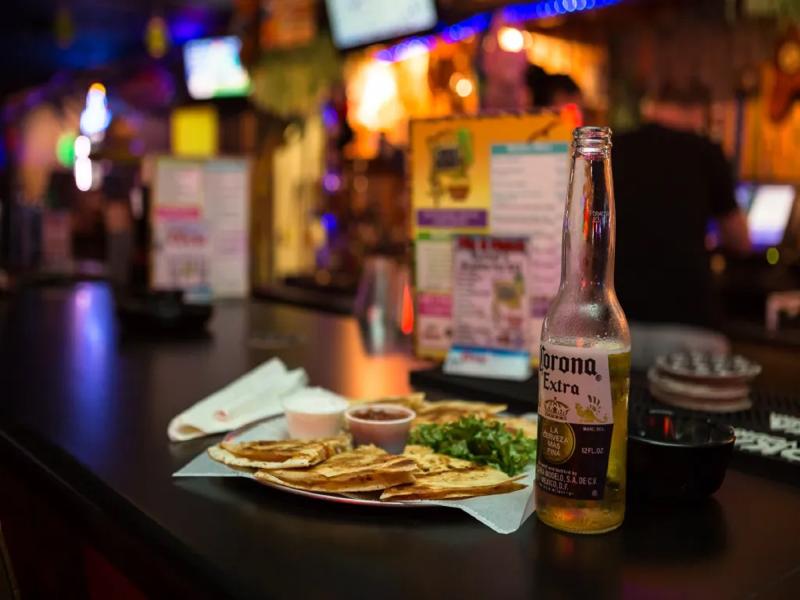 Open all day so you can party into the night (or until 1:00am, that is), this fun and friendly bar offers delicious food, tropical drinks, live entertainment and games so you'll never experience a full moment at Crazy Craig's Treehouse. You'll also enjoy reading about the Legend of Crazy Craig & Tuffy the Toucan! 
Drafts
2280 Shepherd of the Hills Expy, Branson, MO 65616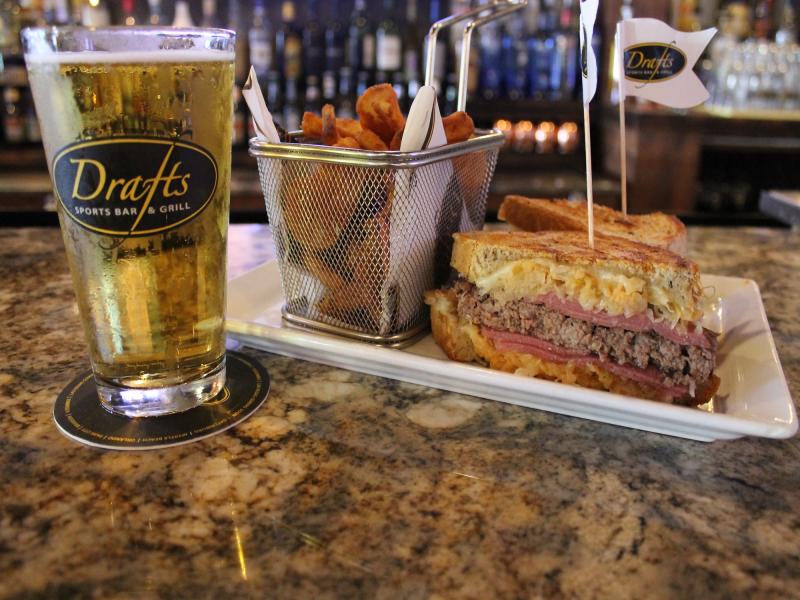 Need a place to catch the big game? Drafts Sports Grill is a modern sports bar that offers high-definition flat screen TVs. You'll find a variety of creatively designed, burgers, steaks, chicken entrees, ribs, flatbreads and appetizer selections. Craving pancakes? What about a slice of a triple layer turtle chocolate cake? Drafts will satisfy your cravings and make for a great place for you and your party to chat and chill.
 Private Dining Room/Group Menu/Reservations Required
Fall Creek Steak & Catfish House
997 Historic Hwy 165, Branson, MO 65616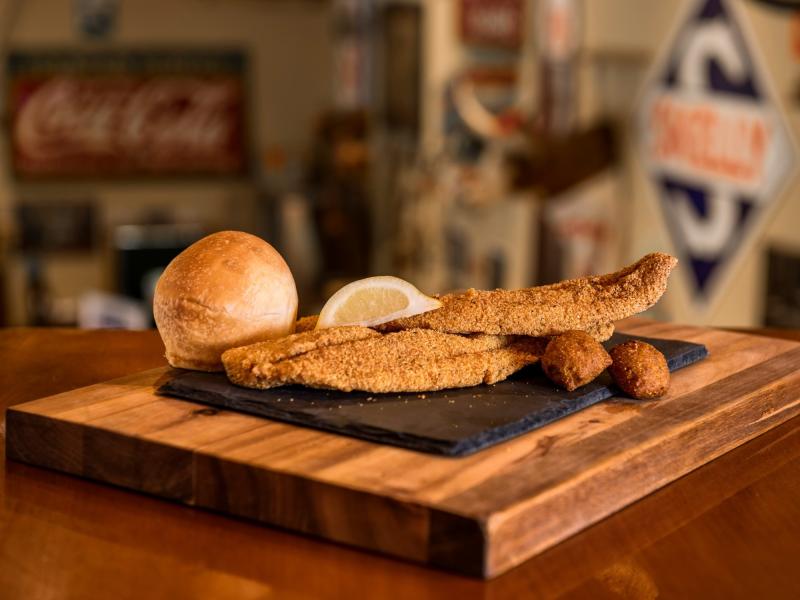 Catch a flying roll and eat it too! Waiters will fling rolls to you while enjoy a bite of your catfish, burger, steak and other country favorites! Gaze upon the unique antique decor. and hope that you see Rudy, the resident guitar player, while he serenades the diners. Don't leave Fall Creek Steak & Catfish House without browsing the country gift shop!
 Private Dining Room/Group Menu
Florentina's Ristorante Italiano
2690 Green Mountain Dr, Branson, MO 65616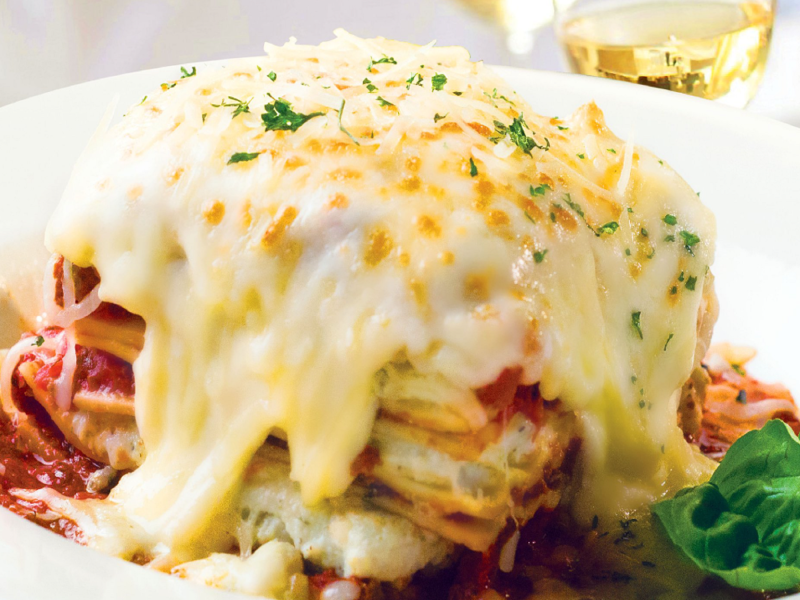 Florentina's Ristorante Italiano offers "family-style" dining and a family platter of Italian cuisine. While dishes pass from hand to hand, share not only your meal, but a little laughter and loads of conversation as Florentina's transforms into grandma Maria's kitchen or perhaps Uncle Antonio's dinner table, and everyone is family.
Private Dining Room/Group Menu
Golden Corral
3551 Shepherd of the Hills Expy, Branson, MO 65616
This family-friendly buffet chain features all-you-can-eat American fare. Your large group is welcome to enjoy over 200 items including over 20 entrees (plus hand-cut steak after 4:00 PM Mon. - Fri. and all day Saturday and Sunday). Golden Corral offers American, Italian, Oriental, Mexican, and more, so there is sure to be something for everyone's palate!
 Private Dining Room/Buffet
Grand Country Buffet
1945 W 76 Country Blvd, Branson, MO 65616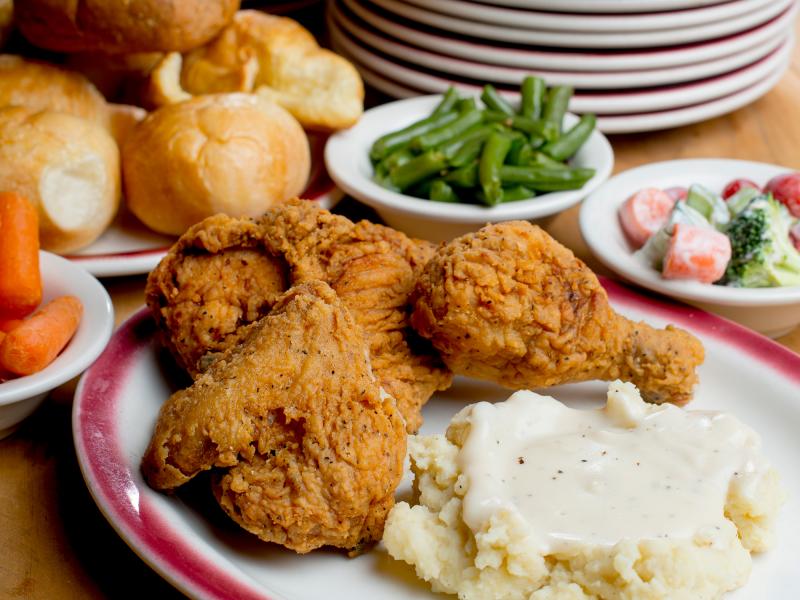 Grand Country Buffet serves up a wide selection of delicious and hearty food that is sure to please everyone in your family. You can find something for every taste and appetite with the scrumptious choices of southern, homestyle cooking. The buffet features a variety of freshly cooked dishes, soups, salads, desserts, and more and sits inside Grand Country Resort, so let your group explore what's in store and play a round of mini golf or two! 
 Private Dining Room/Buffet
Guy Fieri's Branson Kitchen + Bar
100 Branson Landing Blvd Suite# 1111, Branson, MO 65616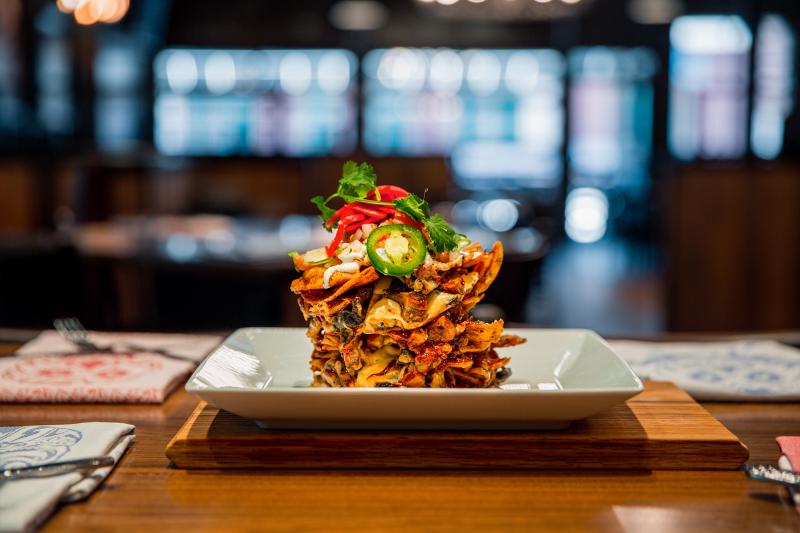 The menu at Guy Fieri's Branson Kitchen + Bar features a variety of traditional American dishes with that Guy twist, including burgers, wings, pastas, and salads. For appetizers, guests can enjoy nachos piled high with Fieri's signature bourbon brown sugar BBQ sauce, Dragon's Breath Chili Cheese Fries, Jalapeno Pig Poppers and more. They also have a variety of signature drinks and craft beers, including local selections and signature cocktails (like Strawberry Shortcake) as well as an extensive wine list.
 Group Menu/Reservations Required
Little Hacienda
3375 Little Pete Rd, Branson, MO 65616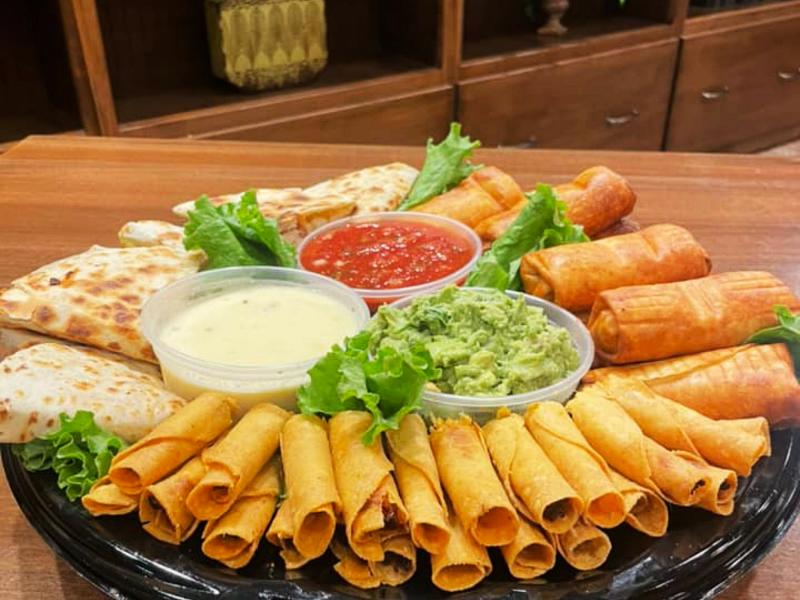 This establishment is known for its authentic Mexican cuisine made from scratch with fresh ingredients. Guests can sample a wide selection of traditional dishes as well as house specialties such as Carne Asada, Baja tacos, carnitas, and tamales. The restaurant also offers daily lunch and dinner specials and a small but tempting dessert menu. And if you're looking for something keto-friendly, they've got that too! In addition, there's a full bar available with competitively priced drinks and an outdoor patio with seating. Whether it's a quick lunch, dinner with friends, or a place to enjoy a drink, Little Hacienda is the place to turn to for delicious Mexican food in Branson. 
Local Flavor Branson
2830 W 76 Country Blvd, Branson, MO 65616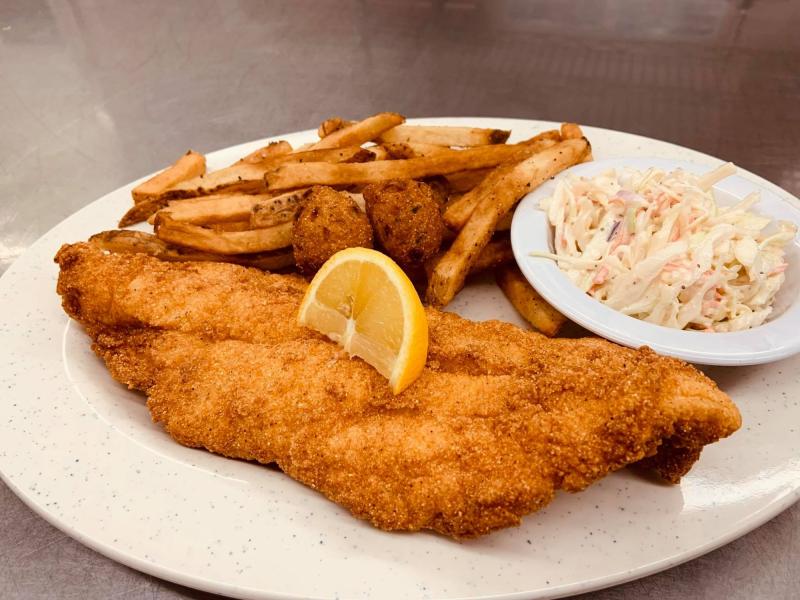 Local Flavor Branson is an award-winning restaurant and is home to some delicious, freshly-made, home-cooked meals. The atmosphere is rustic, friendly, and will make you feel like you're at Grandma's house! Enjoy some family recipes created by the founder herself, like Buttermilk Chicken Bites, USA Catfish Basket, Frito Pie and more! Don't leave without trying a bite of their southern-style desert and baked goods!
 Private Dining Room
Pickin' Porch Grill
694 Historic Hwy 165, Branson, MO 65616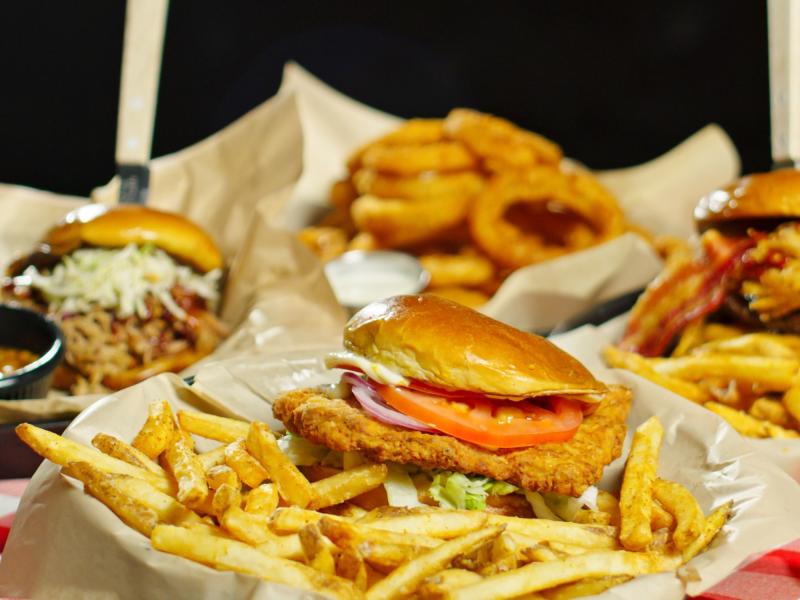 Pickin' Porch Grill is a "folksy" joint located at the Branson Craft Mall. You'll enjoy handcrafted charbroiled burgers, loaded potatoes, tacos, catfish, BBQ, specialty sandwiches and much more while you listen to some live entertainment! Look on their webpage to checkout their weekly specials (which are always unique) and music schedule!
Paula Deen's Family Kitchen
545 Branson Landing Blvd, Branson, MO 65616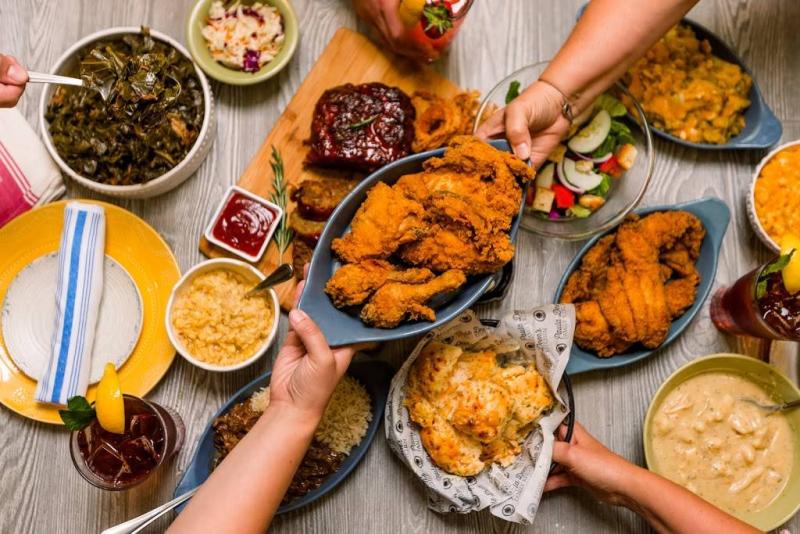 Paula Deen's Family Kitchen is a restaurant that offers a warm and welcoming, Southern-style dining experience celebrating the fine cuisine of Paula Deen! Serving up lunch and dinner, the 300-seat dining area provides the perfect spot to enjoy a meal with your group. They offer a variety of classic sides, entrées and desserts such as fried catfish, chicken & waffles and banana pudding. You might even enjoy some Beef Pot Roast, Chicken & Dumplings, or the Best Ever Southern Fried Chicken! Visitors can shop in the Paula Deen Store to browse over 3,000 retail items from the First Lady of Southern Cooking, making this joint a one-of-a-kind Branson experience. 
 Reservations Required
Need More Inspiration to Plan your Visit?
See what else Branson has to offer your group by checking out our Things to Do page!