Article
The Best Shows in Branson
No Branson vacation is complete without a stop to see our live entertainment.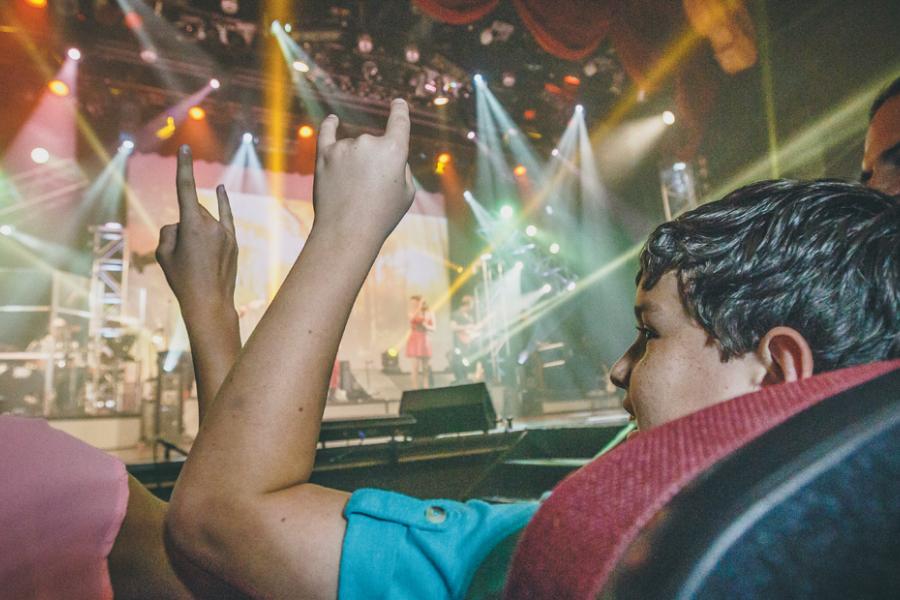 Since Branson's Famous Baldknobbers played their first notes on the banks of Lake Taneycomo, live shows have been the mainstay of a vacation in Branson, Missouri. Today, with so many acts to choose from, Branson is staying true to its live music roots.
In Branson, visitors can find live music from every era and style, performed by both rising young entertainers and legendary stars. The wide variety of music includes pop, country, rock & roll, gospel, patriotic, Broadway, Western, big band, swing, bluegrass, jazz, classical and more. Music made famous by baroque composers, cowboy poets, cinematic blockbusters, 50s heartthrobs, 60s pop bands and today's top 40 artists can be enjoyed from early in the morning through the afternoon, evening and into the night.
Variety Show Roots
Several internationally famous performers call Branson home, as do scores of ensemble production shows featuring large casts of singers, dancers and musicians. State-of-the-art productions, world-class tribute shows and famous national touring acts add to an eclectic mix of entertainment. We like to say that we have more stars per square foot in Branson than anywhere else in the universe!
Entire families of entertainers headline shows in Branson and continue a time-honored tradition of more than 60 years, pioneered by the Mabe family of Branson's Famous Baldknobbers and more than 52 years of Presleys' Country Jubilee.
Comedians are a Branson staple, both as headliners and specialty acts in zany variety shows and opening performances. Peals of laughter can be heard throughout Branson with clean comedy that will tickle everyone's funny bone.
International shows broaden the scope of entertainment diversity. These shows inject cultural flavor through their music, dance, acrobatics, costuming and sets. Each year, Silver Dollar City presents several different festivals, bringing hundreds of performers from around the world. Branson is truly a melting pot of international entertainment.
Aim for the Stars
Throughout the year, a number of major touring artists — like the The Oak Ridge Boys, and Jimmy Fortune — perform limited dates in concert. New stars are booked on a frequent basis, so check the Shows calendar often.
It's easy to meet the stars in Branson, and many of them welcome the opportunity to sign autographs and pose for photos.
Most performers live here and are often seen enjoying shows and attractions, dining in restaurants, shopping in one of our many stores, playing golf and fishing — just like you and your family.
Always in Season
The beautiful seasons of Branson offer opportunities for everyone to enjoy a variety of shows year-round.
Each spring, student performance groups, families on spring break, adventurous travelers and returning show lovers enjoy the debut of many new acts and production numbers.
Summer keeps the action going with everything under the sun: magic, music, acrobats, dance, Broadway-style productions, exotic animals and our families entertaining your family.
Fall for the Ozarks with a visit to Autumn Daze, an arts & crafts festival in Historic Downtown Branson, followed by a hike in the Ozark Mountains or a national touring act or music show.
During Ozark Mountain Christmas, many of the live shows in Branson devote at least half of each performance to holiday-themed music, sets, costumes and production numbers.
Some shows offer New Year's Eve entertainment packages complete with hors d'oeuvres, party favors and special dinners at the venue or at a nearby restaurant. Be sure to make your reservations early to celebrate the New Year with the stars.
Let Branson's Families Entertain Your Family
For many in Branson, show business is the family business. The Baldknobbers and Presleys feature generations of family members who perform together nightly. Below is a list of family acts performing nightly shows in Branson:
The Haygoods
SIX
The Hughes Brothers
The Duttons
The Bretts
Doug Gabriel
The Petersens
the Hamners
Clay and Tina Cooper
Shoji Tabuchi
These talented families will inspire and wow every member of yours with their dazzling musical, comedic and vocal talents. Many shows in Branson exclusively feature family members; they are fine examples of incredibly talented performers endowed with musical gifts.
They have also mastered the art of presenting full-scale production shows complete with elaborate sets, high-tech laser light systems, costumes, props, audio/video elements and pyrotechnics. Fun is what Branson's show-business families are all about — fun for their families and yours!
See a Show
Live Shows in Branson
Branson's long list of more than 100 live shows spans music and entertainment genres, including national theater productions, musicals, concerts, comedy shows and more. It's no wonder Branson is called the Live Entertainment Capital of the World!
View Live Shows