Article
12 Reasons Kids Love Branson
Branson's reputation of being a top family vacation destination has a lot to do with its fun atmosphere for kids!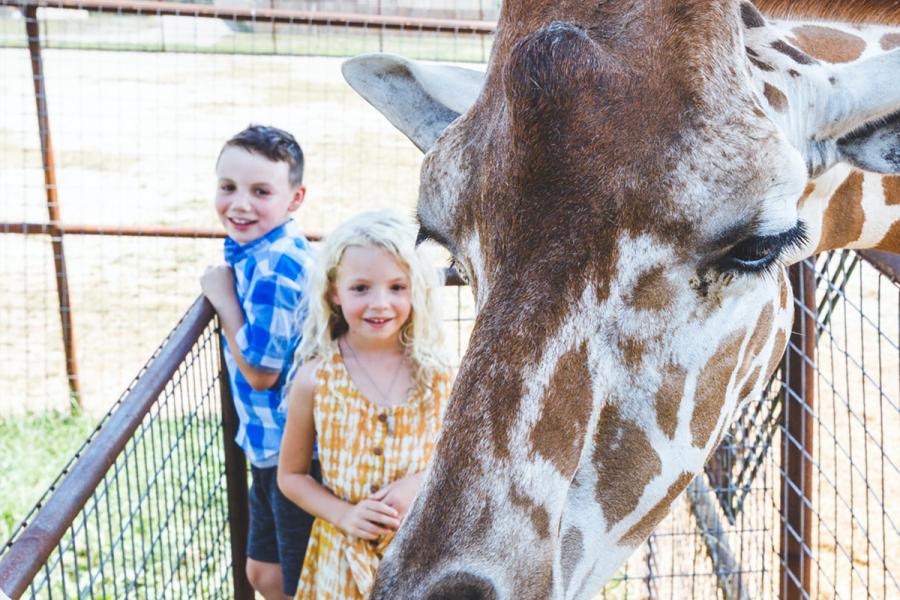 Looking for a vacation filled with plenty of ways to entertain young ones? Branson's family-friendly attractions, shows outdoor activities and more will have the kids begging to come back for more. Check out a few of our favorite reasons kids love visiting Branson:
1.  It's okay to be a little noisy at Dolly Parton's Stampede.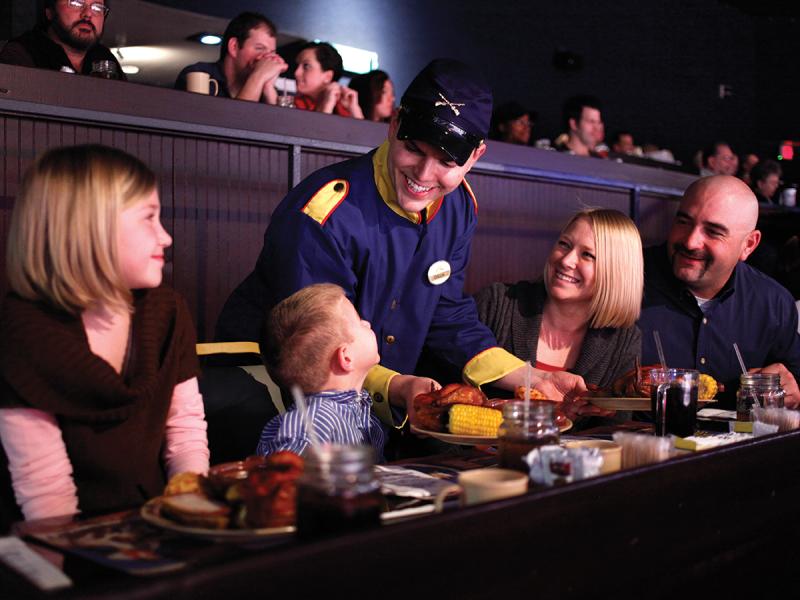 Kids of all ages love to giddy up and head to Dolly Parton's Stampede in Branson! Get ready to stomp, clap and cheer for this spectacular show, which includes a cast of 32 horses, professional riders, "canine capers" and more. Along with musical performances and plenty of audience interaction, the show also includes a four-course feast served during the show. Arrive early to stroll through the horsewalk and get up close and personal with the four-legged stars of the show. Afterwards, enjoy a pre-show in the Carriage Room. 
2. Finding a need for speed is encouraged. 
Youngsters with a need for speed can head straight to The Track Family Fun Parks for go-kart racing at one of the attraction's three high-rise go-kart tracks. Other activities available include laser tag, bumper boats, batting cages, mini golf and arcade games. After burning some energy, slow things down with a ride on the nearby Branson Ferris Wheel. Stationed at Track 4, the Branson Ferris Wheel can hold up to 240 passengers and is illuminated each night by 16,000 lights. 
3. Making furry friends is easy at the Promised Land Zoo.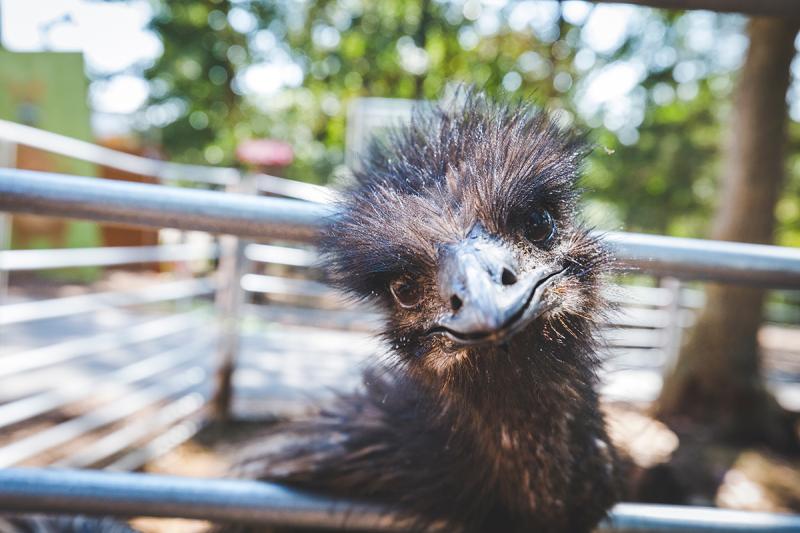 Branson's Promised Land Zoo promises opportunities to play with exotic animals such as kangaroos, sloths, zebras and camels! The zoo is home to 50 species from around the world, some of which are endangered. The zoo also offers VIP access to guests who want to get extra close to the animals. Exclusive encounters can include experiences including meeting with two-toed sloths, feeding baby ring-tailed lemurs, practicing flying skills with owls and more. 
4. For Kids and Kids at Heart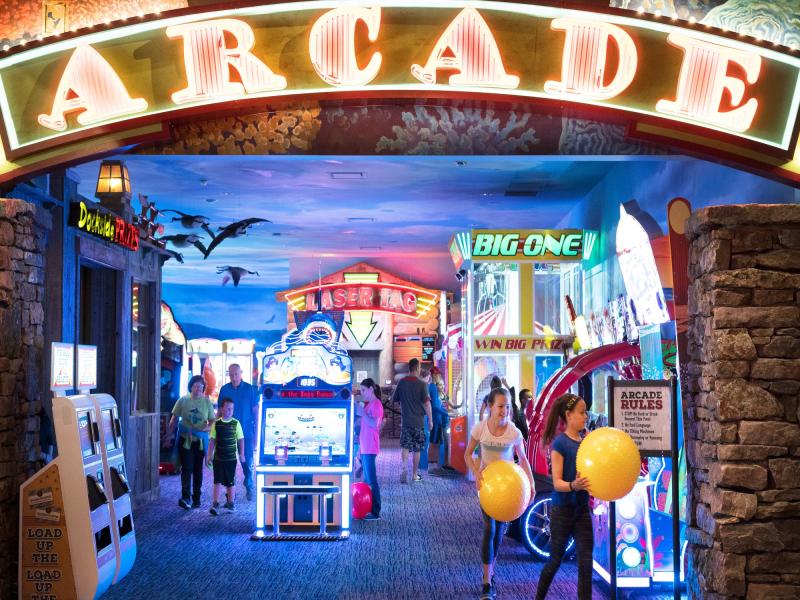 Branson offers arcade games from multiple decades! At 1984 Arcade Branson, you will have your choice of around 50 retro video games and over 15 pinball machines! Play Galaga, Pac-Man, Millipede and more! Be sure to bring some quarters if you want to play pinball! Another favorite is Arcade City on the Branson Landing. A more modern take on the arcade, Arcade City features a 7D Ride Adventure, Mirror Maze, and more inside its 12,000+ sq. ft. location! Branson offers several types of arcades, check out the rest of them here!
5. Time on Branson's lakes includes lots of splashing.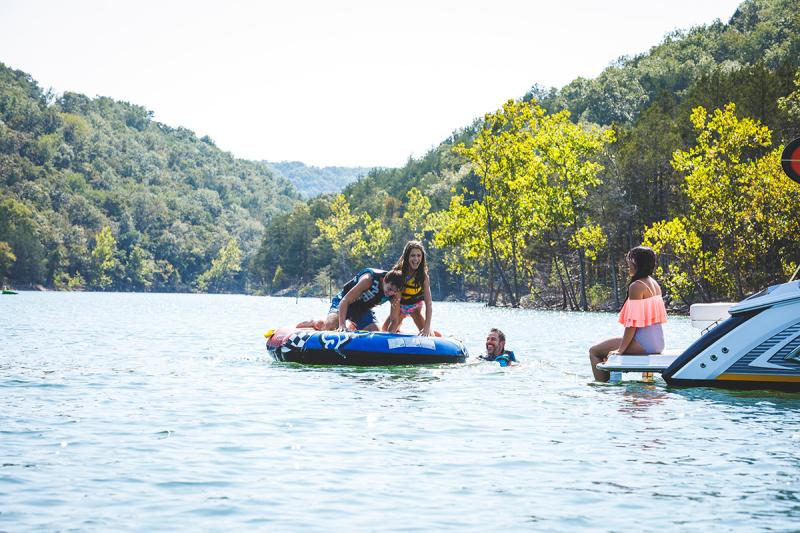 Speaking of water, there's nothing like enjoying a day of lake life in Branson! Tubing on Table Rock Lake, a kayaking expedition on Lake Taneycomo or a guided fishing trip at Bull Shoals are all great ways for the whole family to get out on the water. 
6. Camping in the Ozarks means plenty of adventures.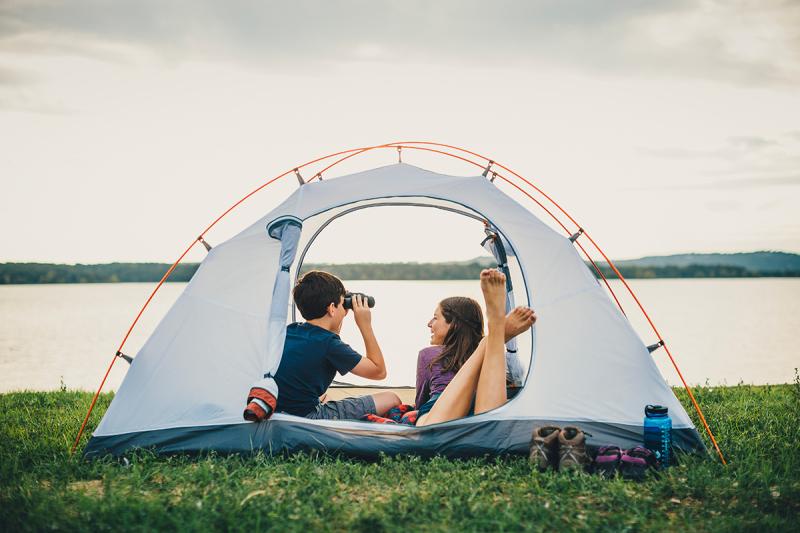 One of Branson's most popular camping destinations is Table Rock Lake, which features two campgrounds – Viney Creek Recreation Area and Table Rock Lake Campground. Add tons of trails to explore, fishing areas and the perfect campsite for making s'mores for a trip full of memory-making in nature. If you're visiting during fall, be sure to take advantage of leaf-peeping opportunities. 
7. Learning is cool at places like The Butterfly Palace.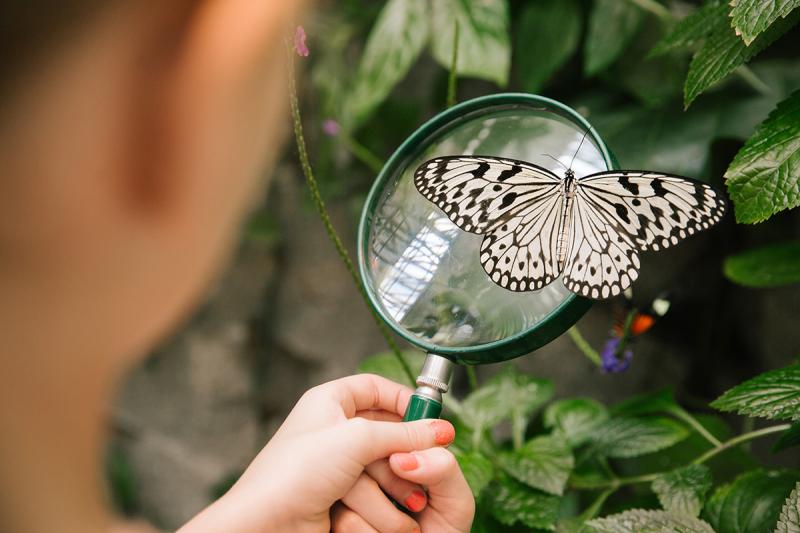 The Butterfly Palace and Rainforest Adventure in Branson is perfect for adding educational fun into your next vacation! Great for all ages, kids are especially wowed as exotic species of butterflies float by in the Butterfly Aviary. Inside the Rainforest Science Center, poison dart frogs, salamanders, geckos and more stay ready to be examined from their exhibits. The Emerald Forest Mirror Maze and Banyan Tree Adventure are both great areas inside the palace for exercising senses and problem-solving skills. 
8. There's so many mini-golf courses!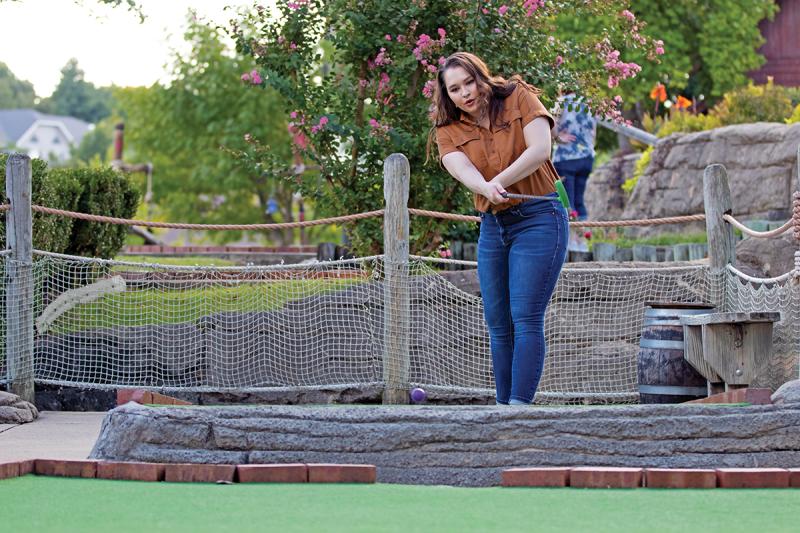 Kids love mini golf, and Branson has several themed courses open year-round to choose from during your stay. Try the 3D black-lit miniature golf course at Branson's Wild World Animal Adventure Park and Aquarium, choose one of three mini golf courses featuring plenty of obstacles and animated farm animals at Grand Country Resort, or test the 18th-century pirate themed course at Pirate's Cove. Find even more courses here! 
9. Rides and attractions make you feel like you're actually flying.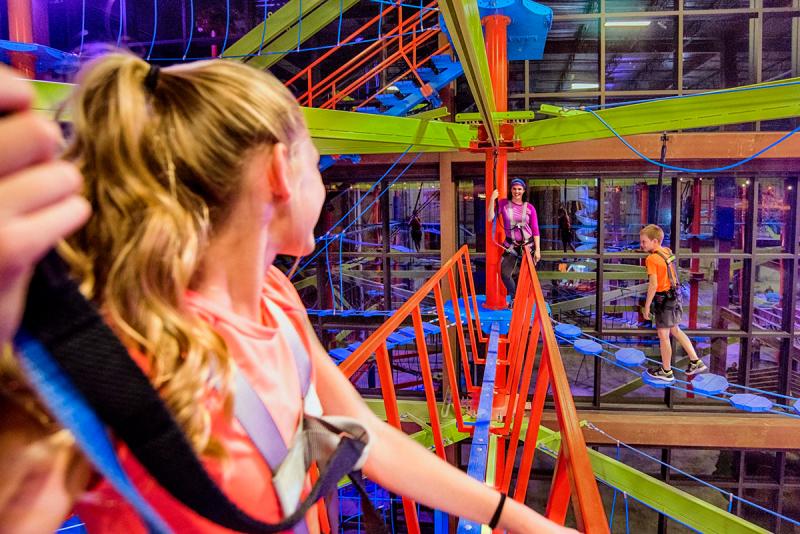 What's more thrilling for kids (and adults!) than soaring through the sky? Flying is completely possible at attractions like The Track Family Fun Parks' Skyscraper, a windmill-style ride that spins up to 60 miles per hour at 180 feet in the air, or The Branson Sawmill's Branson Buzzsaw, a 130-foot swing. Silver Dollar City's seven-story Barn Swing is another favorite for adventurous young ones. Also in the theme park, swings at the The Grand Exposition are more of a leisure ride. Have tiny ones in your crew? Silver Dollar City's Fireman's Landing offers a miniature version of the Barn Swing, a colorful balloon ride and other attractions perfect for the littlest in your group to enjoy. 
10. Seeing a show also means meeting the stars!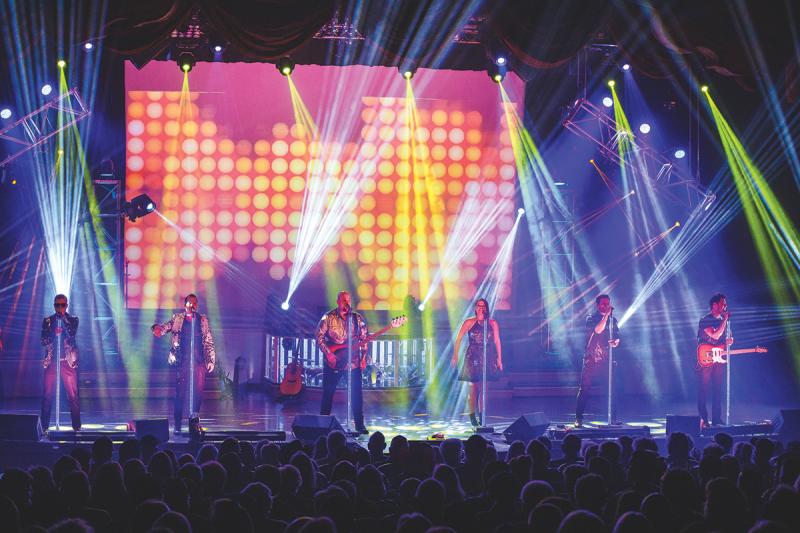 With award-winning shows including multiple genres of music, comedy, illusion, animals and even acrobats, Branson's live performances draw a captive audience of kids all year long. To add to young viewers' experiences, many performers take time to meet and greet audience members of all ages during and after the show. Don't be surprised if you leave a Branson show with star struck kids! Check out some of our favorite performances for young ones here. 
11. The stage comes to life in Branson. 
In addition to its variety of shows, Branson offers a unique theatrical experience at Sight & Sound Theatres. The 2,000-seat auditorium hosts live productions of biblical accounts, featuring magnificent sets, hundreds of live animals, detailed costumes and beautiful musical scores. Behind-the-scenes tours are also occasionally given between performances, allowing visitors to get an inside look at technology and some of the animals used in productions. With pages coming alive on stage, it's no wonder Sight & Sound Theatres is a loved tradition among visiting kiddos of all ages in Branson! 
12. Coasting through Silver Dollar City is exciting.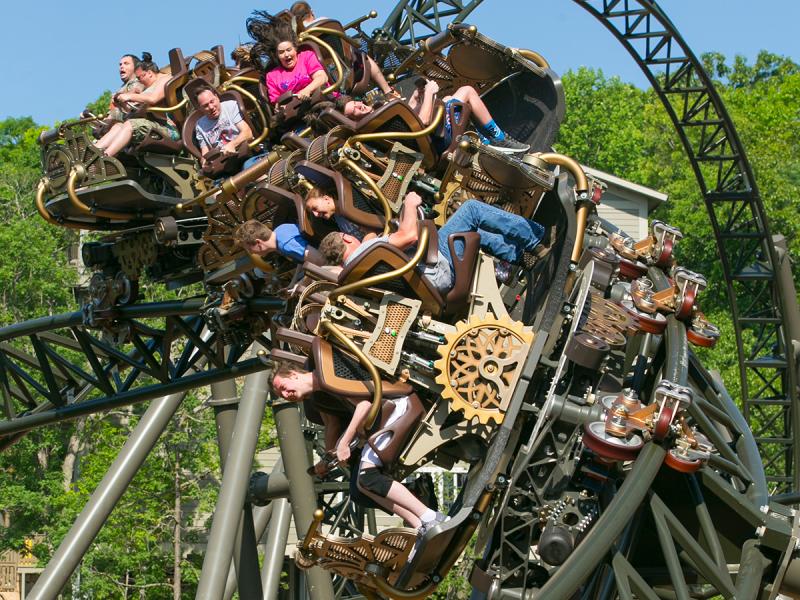 From the world's fastest, steepest & tallest spinning roller coaster to those with 720-degree barrel rolls, loops and high-speed spirals, Silver Dollar City takes coasting seriously! No matter their age, kids are guaranteed to find a roller coaster that fits their size and level of desire for twists and turns while riding. 
Looking for more trip ideas for your next family trip to Branson? Check out our family fun itinerary.
Tag your family vacation snapshots with #ExploreBranson on social media to share your memories with us. We can't wait to see what experiences you enjoy together in Branson!
Places Mentioned
Find Your Next Branson Adventure