Article
Ancient Ozarks Natural History Museum in Branson
Featuring an impressive collection of artifacts, interactive exhibits and historical memorabilia, the Ancient Ozarks Natural History Museum at Top of the Rock is an educational experience like no other.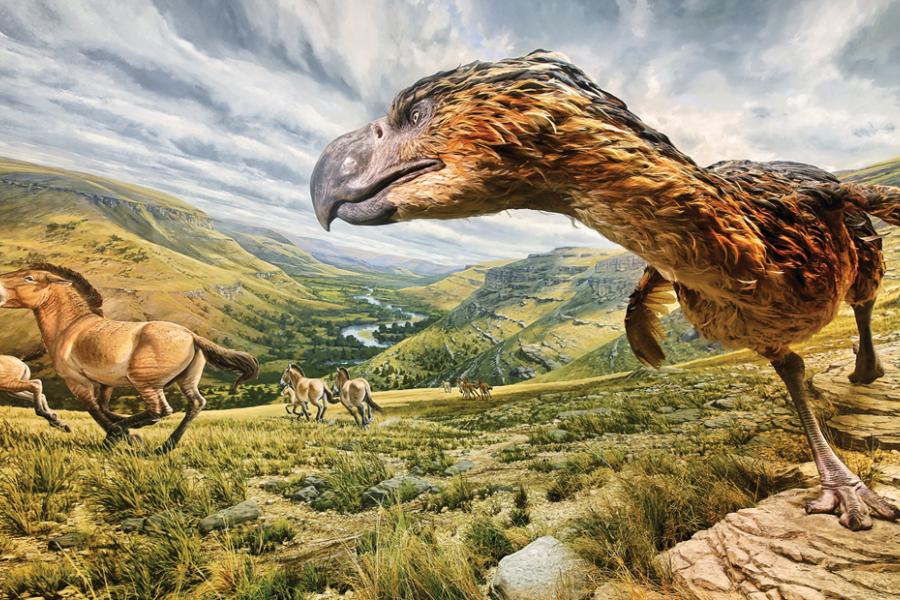 The Ancient Ozarks Natural History Museum at Top of the Rock is a 35,000-square-foot treasure trove of Ozarks history. Dioramas showcasing creatures who roamed the Ozarks in the region's early days, Native American artifacts and art and an assortment of Civil War relics are just some of what you'll see on a tour through the museum. 
Extraordinary Wildlife
Top of the Rock and Bass Pro Shops founder Johnny Morris established the Ancient Ozarks Natural History Museum to celebrate the legacy of the Ozarks region, which includes several species of creatures who once roamed the land. 
As you enter the museum, you'll be welcomed by a massive wooly mammoth that stands just inside the entrance. Skeletal remains from other large animals on display that have been recovered in the Ozarks over time include a giant ground sloth, saber tooth cat and a short-faced bear (which would have stood much taller than a modern-day grizzly bear!). Also modeled in the museum, the Terror Bird resembles an ostrich with a more terrifying makeup. Scientists believe the bird stood more than eight feet tall, weighed at least 300 pounds and used its heavy beak to take down prey. The Hell Pig, Bear Dog and North American Jaguar are other ferocious creatures shown throughout the museum in artistic replications. 
You'll be amazed to learn what once walked the Ozark Mountains years ago! 
Regional Settlers 
Native American culture is beautifully depicted through multiple areas of the museum. Part of Morris's personal collection of arrowheads and spades from the area are displayed, some of which were found during the building of Top of the Rock. Many are thought to be tied to the Osage tribe, who frequented the White River near what is now Table Rock Lake. Before the Table Rock Lake Dam was built, archaeologists performed a major exploration of the area, which is shown in a series of photographs in the museum. Much of the museum's artifacts came from this dig and similar ones executed across the country, yielding pottery, weapons and clothing, all of which you can see in the museum. You'll even be able to look at pieces of an actual canoe Native Americans once used to travel water passages!
Whether you're familiar with Native American history or not, you'll be amazed by the size and scope of all that's archived before you.
History Preserved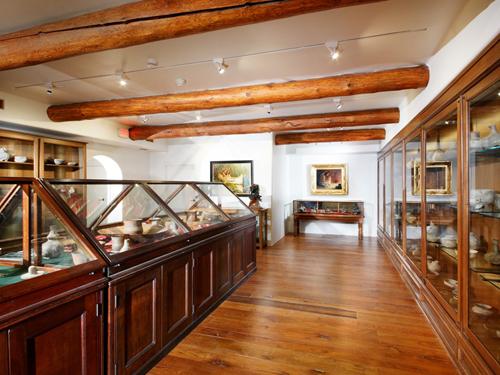 Progressing through history, the museum also focuses on the American West and Civil War eras. A large gallery begins with features, photos and details from the lives of figures like Buffalo Bill. The gallery then advances to the Civil War. Cannons, rifles, sidearms and sabers are on exhibit, along with uniforms, flags and paintings of several notable dignitaries, including former U.S. President Abraham Lincoln.
You might be surprised to find one particular artifact in this section of the museum: a small locket containing a strand of Lincoln's hair! Other Civil War items presented include newspapers and documentations. As you move through the museum, you'll discover how parts of the Ozarks served as battlegrounds during the war and learn how war events shaped the area's development. 
The Ancient Ozarks Natural History Museum is an experience that wows visitors of all ages! Visit the museum anytime between 9 a.m. and 6 p.m. Sunday through Thursday or 9 a.m. and 7 p.m. on Friday and Saturday. Tickets are $12 for adults and $5 for children ages 4-11. Children under three receive free admission. 
Check out other nearby attractions at Top of the Rock such as electric cart tours of the Lost Canyon Cave and Nature Trail, onsite dining at Arnie's Barn or the Osage Restaurant and world-class golf courses.
Find more to see and do at Top of the Rock here. 
Places Mentioned
Find Your Next Branson Adventure