Article
Family Fun in Downtown Branson
Downtown Branson is a hopping hub for family fun in the Ozarks.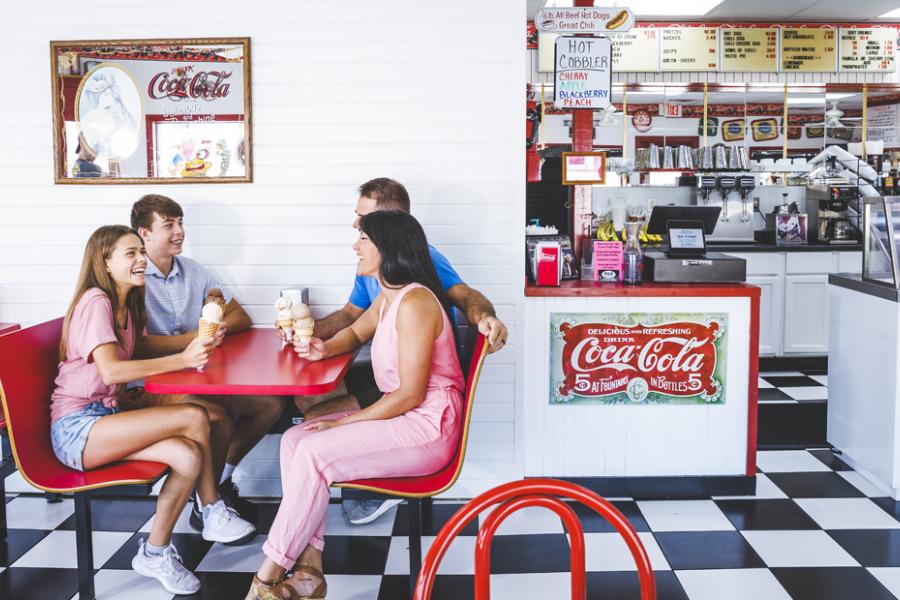 Explore the top activities to enjoy with your family in Historic Downtown Branson. 
Discover Dick's 5 & 10
103 W Main St
For more than 50 years, Dick's 5 & 10 has been a staple stop for locals and visitors alike. One part retail store and one part museum, Dick's is an icon of Main Street in downtown Branson and a must-see during your stay.
Spend some time wandering the shop's aisles packed with everything from board games and toys to knitting supplies, sunglasses and souvenirs. Look up from the colorful shelves to find the stores not-for-sale collections hanging from the ceiling, which include arrowheads from the White River, sports memorabilia and aviation prints, and more. You'll find a tasteful sense of humor in multiple items throughout the store.  
A Thrilling Escape
203 S Commercial St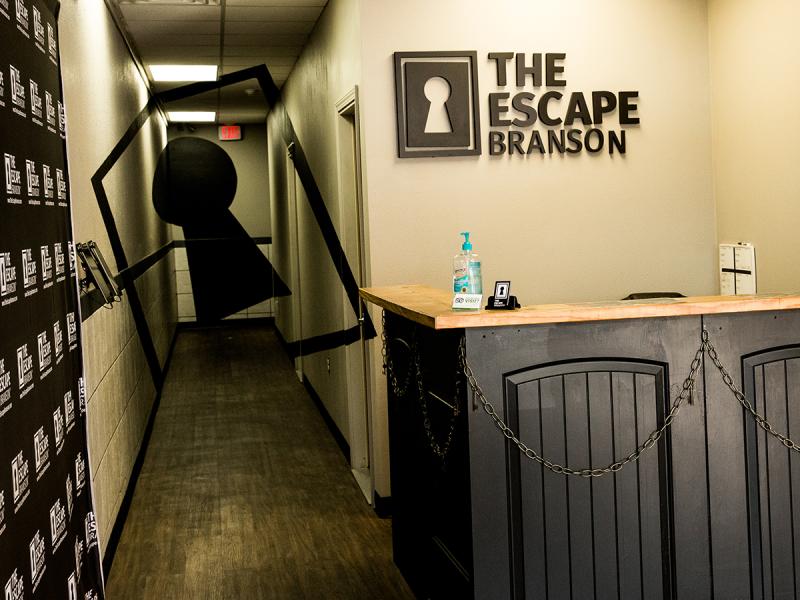 Find a way to beat the clock at The Escape Branson, where you will be taken to rooms filled with puzzles, locks, keys and mysteries. Crack the code before the time runs out to win the challenge. This fun attraction is something the whole family will enjoy!
Sweet Treats
102 S Business 65
Grab a classic cone, milkshake, banana split, float and more at Mr. B's Ice Cream Parlor. The nostalgic atmosphere, tasty treats and toe-tapping music will greatly exceed your search for lasting family fun in one Downtown locations. 
Explore the Dinosaur Museum
101 Veterans Blvd
If you like prehistoric dinosaurs and fossils, then you won't want to miss out the Prehistoric Fossils store. Whether it's fossils, gems, minerals or educational items, you are sure to find some of the coolest and most unique memorabilia in this Branson store!
Branson History
120 S Commercial St
Are you a history buff and want to know more about Branson and the Ozarks? Then, the Branson Centennial Museum is the place for you. Take a step back in time with artifacts, books, and newspapers about Branson and the Ozarks throughout its founding years. You'll discover the deep and rich history of the area and learn historically significant stories. There is also a video you can watch that will take you back to the Civil War era. 
Scenic Train Rides
206 E Main St
Aboard the Branson Scenic Railway, you will venture into the picturesque views of the Ozarks. The train will take you through the wilderness of southwest Missouri and northwest Arkansas. For an hour and 45 minutes you will escape into the beauty of Branson's wildlife and ruins of once-established communities. You also won't want to miss out on their dinner rides on Saturdays and the Polar Express during winter!
Live Entertainment
Historic Owen Theatre - 205 S Commercial St
Hot Hits Theatre - 208 S Commercial St
Branson is known for being the Live Music Show Capital of the World, so Downtown Branson would not be complete without a live show scene. The Historic Owen Theatre was the first theater introduced to Branson back in the 1930s. Today, the theater is home to the Branson Regional Art Council's community theatre. The Hot Hits Theatre presents classic sounds like Motown Downtown, Doo Wop, Golden Sounds and more. 
For more family fun in Branson, check here. 
Places Mentioned
Find Your Next Branson Adventure