Article
Fun at The Track Family Fun Parks
Get ready for extreme family fun at the Track Family Fun Parks in Branson. Three locations offer a variety of exhilarating rides, games and family entertainment in Branson's Entertainment District!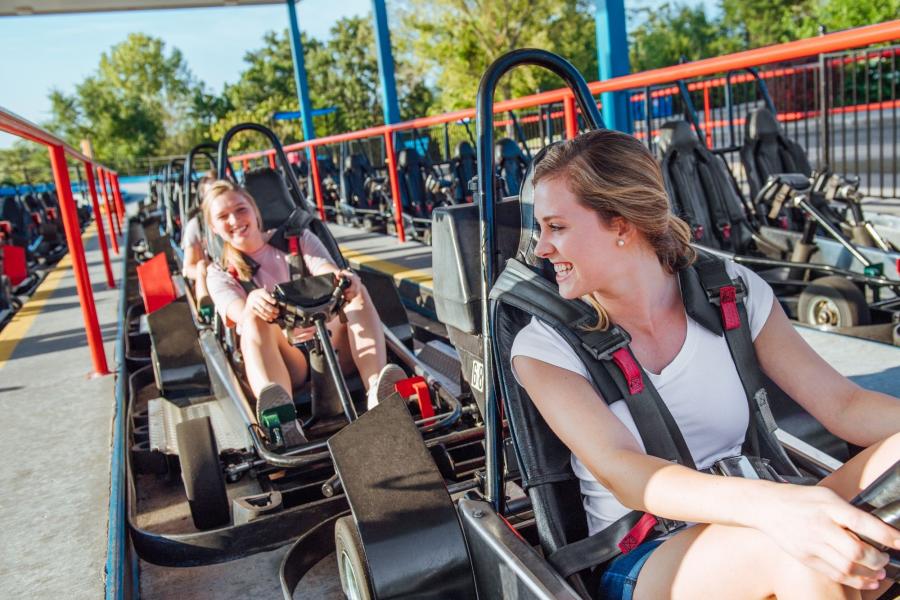 As you drive along W 76 Country Boulevard you'll find three of Branson's favorite family fun attractions. Discover the awaiting adventures at the Track Family Fun Parks in Branson!
Rides at Track Family Fun Parks
The Branson Ferris Wheel has been a staple of Branson's skyline since 2016 when it was transported to Track 4 from Chicago's iconic Navy Pier. Slowly soar through the Branson sky aboard one of the Ferris Wheel's 40 gondolas brilliantly decorated with 16,000 LED lights.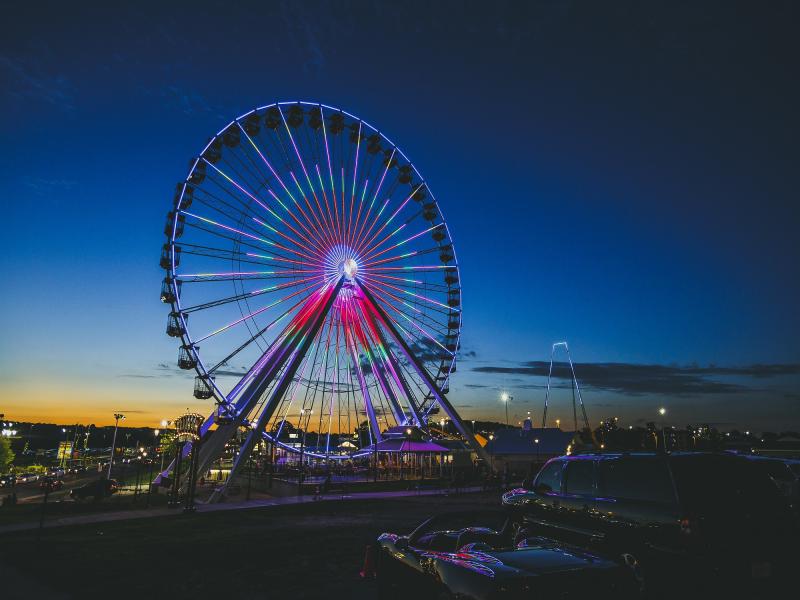 Adding to The Track's list of must-rides is The Skyscraper, the newest attraction to open at the park. Visitors to Track 3 will experience a whole new dimension of thrill at 170 feet in the air! Experience four G's, like a pilot flying a fighter jet, as you spin at speeds up to 60 miles per hour. Take a brief break halfway through your Skyscraper experience to take in Branson's scenic views from new heights.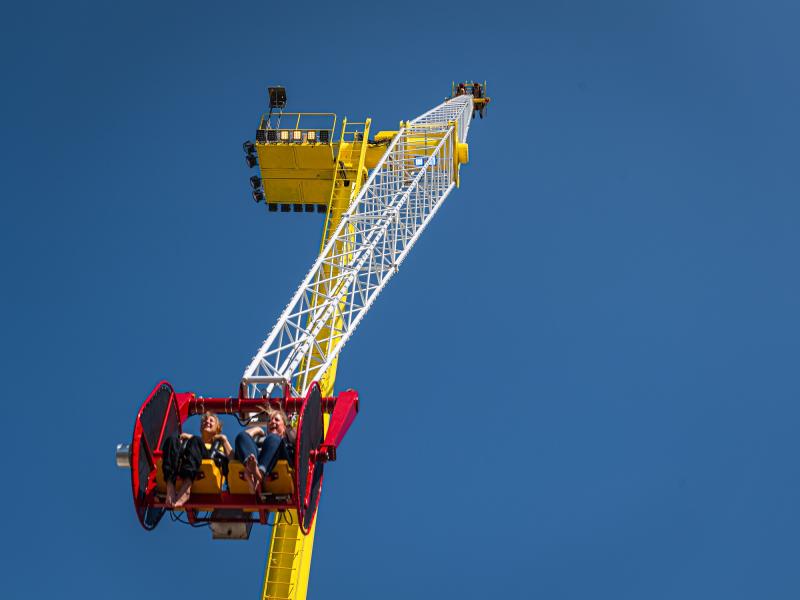 For even more thrill, you and two friends can strap into the 100-foot-tall super swing at Track 4. Together you'll experience elements of skydiving and hang-gliding wrapped into one on this 70-mph adventure.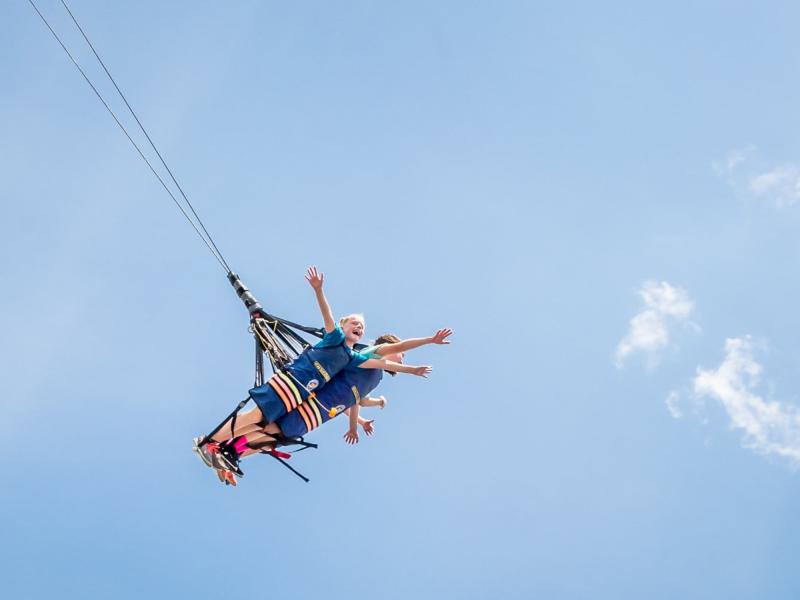 Between the three Track Family Fun Park locations, you'll find 12 separate go-kart tracks guaranteed to get your heart racing. Among the 12 are three unique high-rise tracks, providing an extreme go-kart excursion. For more details on go-kart tracks in Branson, check here.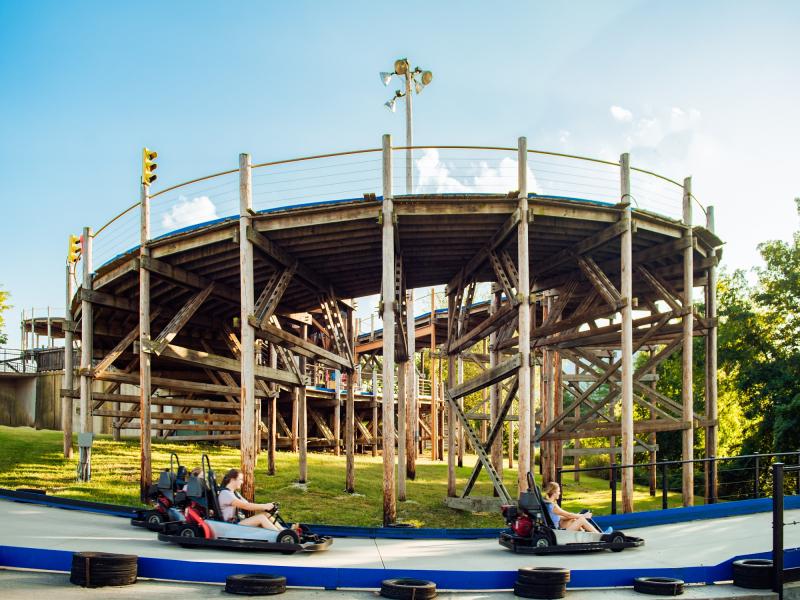 Bring your waterproof gear to Track 3 where you and your family can take a spin on the unique SuperSoaker Boats ride where each boat is equipped with water cannons. For a bumping good time in a traditional, no-water setting, visit Bumper Cars at Track 4.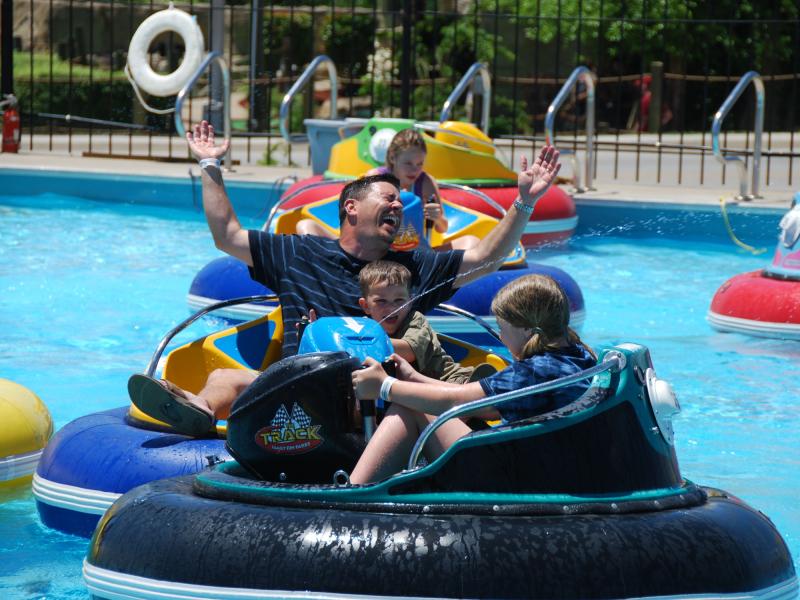 In addition to the kid-sized go-karts, The Track Family Fun Parks offer kiddie amusement rides at Track 3 and Track 4. Here your kids will enjoy rides like roller coasters, teacups, a mini Ferris Wheel and more designed exclusively with them in mind.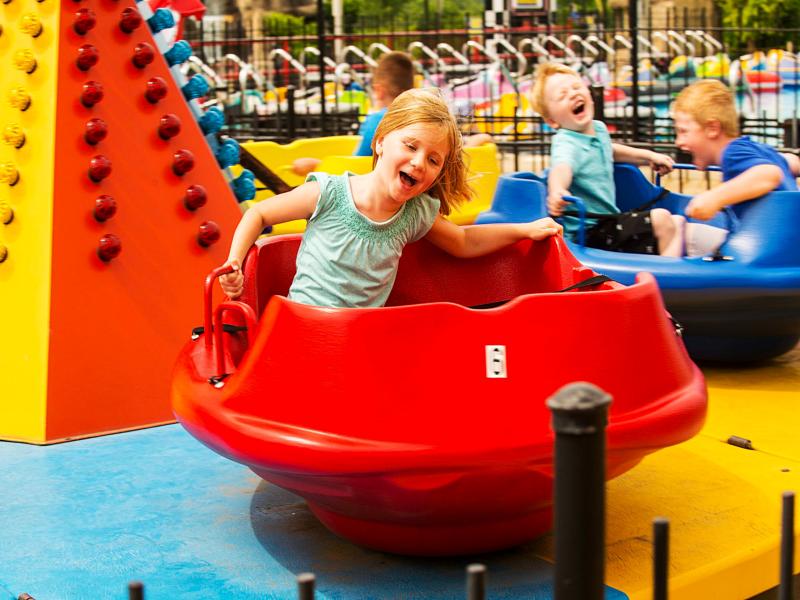 Games and Entertainment 
The Lost Mine Mini golf course is 18 holes of fun for the whole family. The course is designed like an old mining town that holds surprises at every turn. Find this gem at Track 3. While you're there, don't miss the Wild Woody Mining Company, where you grab a bag of sand and mine for your own hidden treasure!
Exclusive to Track 5, challenge your skills at the Track's batting cages. Grab your bat and swing away at four stations featuring four different speeds for both baseball and softball.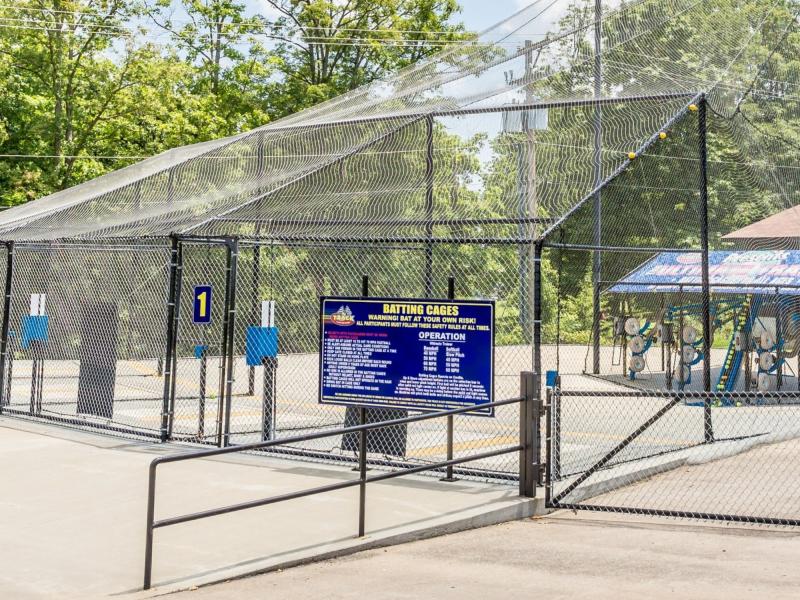 Traditional indoor laser tag is waiting at Track 5. Here you will travel through a black-lit maze and avoid visible laser beams at all costs! Often the laser tag maze is transformed into a countdown maze escape, where you must dodge lasers and find the exit before the time runs out.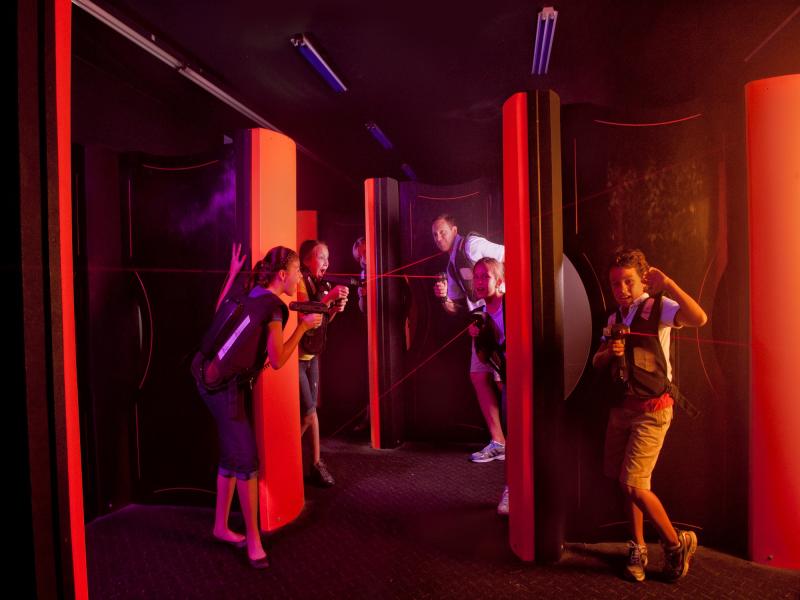 Keep up the competition at one of three amazing indoor arcades. Between Track 3, 4 and 5 you will find over 250 games of varying difficulty and rewards. Once you're done, cash in your tickets for awesome prizes!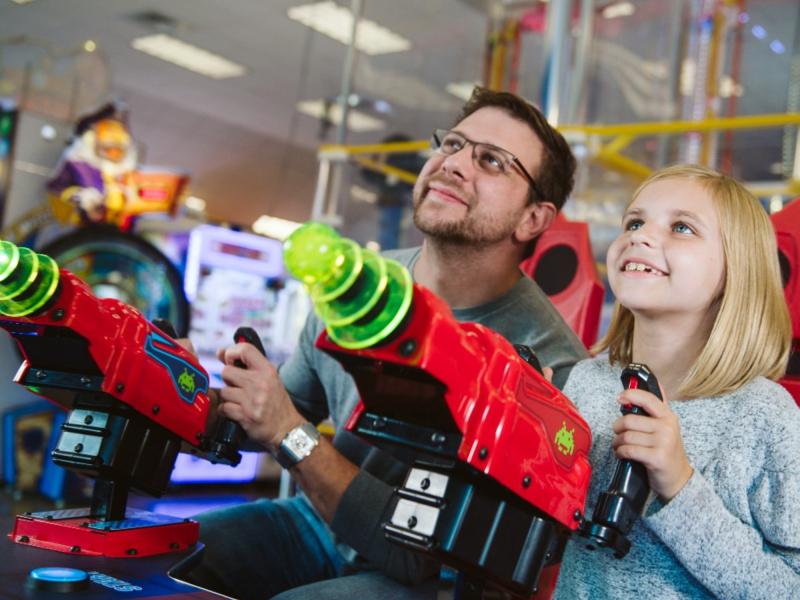 There are great multi-day or single day passes available for every member of the family. You can find those deals here.
Grab your group and go play at The Track Family Fun Parks in Branson today!
Track 3 - 2505 W 76 Country Blvd
Track 4 - 3345 W 76 Country Blvd
Track 5 - 3525 W 76 Country Blvd
For even more family fun in Branson, check out our top live shows for the whole family.