List
10 Branson Day Trips to Add to Your Calendar
Be a tourist in your own backyard with these road trip ideas.
Excited for an upcoming day off or open weekend? Then, it's time to put that free time to good use and explore one of the unique places located just a short drive from Branson, Missouri. Plan your getaway with this guide to Branson day trips.
Lay of the Land
The Branson Chamber of Commerce and Convention & Visitors Bureau represents a primary service area referred to as the Branson/Lakes Area.
Branson is centrally located in the lakes area and serves as a great home base for ventures into neighboring towns. We encourage you to check out all of the opportunities for exploration surrounding the Branson/Lakes Area. Read on to find getaway inspiration for 10 fun-filled day trips from Branson.
#1. Hollister, MO
The historic town of Hollister shares the banks of Lake Taneycomo with its sister community, Branson. Once a major train depot stop for early visitors, the town's main thoroughfare on Downing Street has retained its Old English feel and is home to the annual grape festival.
#2. Walnut Shade, MO
Copper Run Distillery is the first legal moonshine distillery in the Ozark Mountains since prohibition. They offer free tours daily and space for private events.
National Tiger Sanctuary, a non-profit rescue organization, offers educational programs to foster a love and appreciation for nature.
#3. Springfield, MO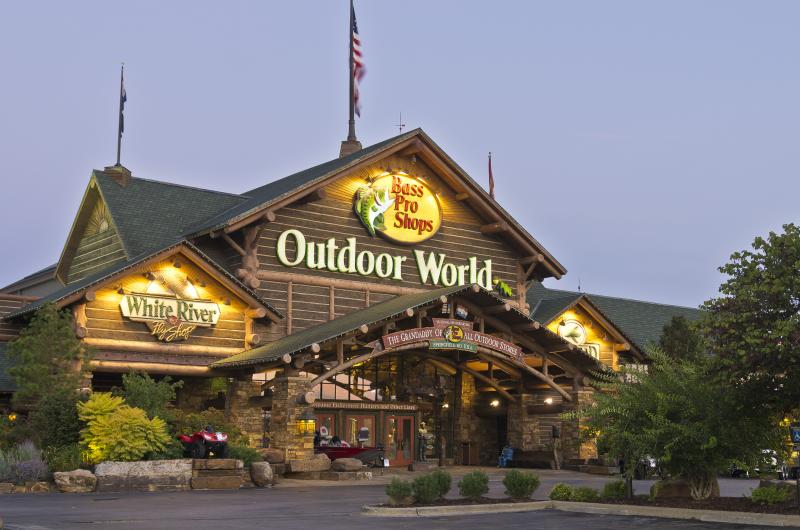 Springfield is Missouri's third-largest city and is proudly known as the Queen City. It is home to the Missouri Sports Hall of Fame, the Springfield Cardinals AA baseball affiliate of the St. Louis Cardinals who play at Hammons Field, Jordan Valley Ice Park, Juanita K. Hammons Hall for the Performing Arts, the Springfield Conservation Nature Center and the historic Landers Theater.
The Discovery Center of Springfield is a place for families to interact with hands-on learning for kids of all ages. Visitors can browse the original Bass Pro Shops Outdoor World, visit the hunting and fishing gallery, gaze at the giant aquariums and enjoy a meal at Hemingway's Blue Water Café, all located inside the complex. Adjacent to Bass Pro Shops is Wonders of Wildlife National Museum & Aquarium.
Allow for some wiggle room in your schedule to visit these other notable sites: Fantastic Caverns (a 50-minute guided tour following an ancient underground riverbed filled with massive formations), Wilson's Creek National Battlefield for Civil War buffs, Dickerson Park Zoo, Wild Animal Safari and the Laura Ingalls Wilder Home and Museum in nearby Mansfield.
#4. Carthage, MO
Carthage was established in 1842, and then rebuilt during the Victorian era after it burned down during the Civil War. Thanks to its storied past, this town is full of unique architecture, history and art.
Route 66 runs through the heart of Carthage, where travelers can find niche attractions such as the Carthage Civil War Museum, Historic Carthage Square and Kellogg Lake. The city is also home to the world's only Precious Moments Chapel. Often described as "America's Sistine Chapel," the chapel offers free tours daily.
#5. Lampe, MO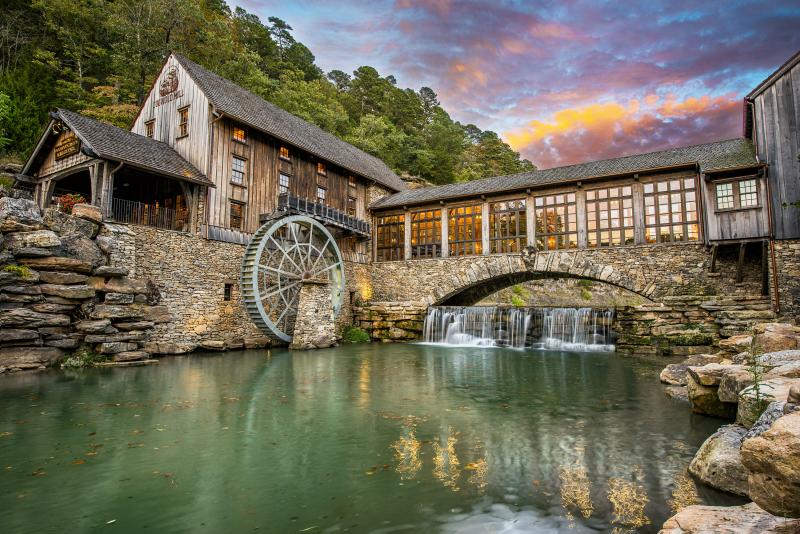 Just 25 miles southwest of Branson is the city of Lampe. Travelers can explore Dogwood Canyon Nature Park, a 10,000-acre outdoor playground that gives guests an opportunity to experience all the Ozarks have to offer. Biking, hiking, Segway tours and horseback riding are just a few ways adventurers can take in views of the towering bluffs, waterfalls and wildlife. Further into Lampe's countryside lies Persimmon Hill Farm, where visitors can indulge in gourmet jams and fresh berry lemonade after picking blueberries and blackberries to bring home for later.
#6. James River
In the 1800s, several of the area's earliest pioneer settlements were located along the river, drawn by abundant fishing and wild game. In the 20th century, the locals invented the jon boat, a long, narrow wooden boat that was stable yet easy to maneuver in the shallow, swift current of the Ozarks' rivers. Established in 2001, James River Outfitters offers a wide range of services including full RV hookups and outfitting for canoeing, fishing, tent camping, floating and swimming. While at the river, visitors can try nature photography or bird watching, or just sit back, relax and enjoy the scenery.
#7. Buffalo National River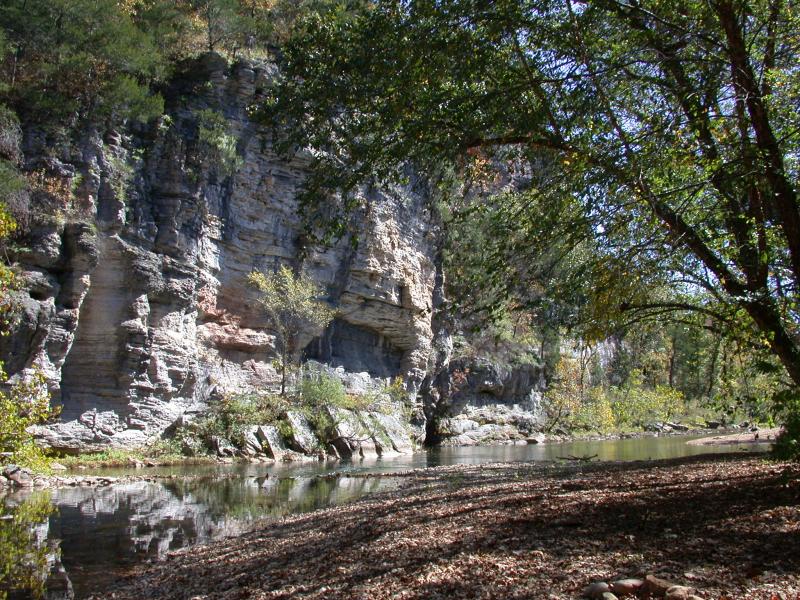 The Buffalo River begins as a trickle in the Boston Mountains of northwest Arkansas, and the first national river flows 150 miles to the northeast through the Ozarks and into the White River. Buffalo River National Park offers hiking, camping, hunting, fishing and canoeing and has designated trails and wilderness areas. Horseback riding is also permitted in small groups.
#8. Holiday Island, AR
Holiday Island is a vacation getaway minutes from Eureka Springs, Arkansas, and less than an hour from Branson. Enjoy a wide variety of recreational amenities, including a marina, RV park and nine- and 18- hole golf courses. Explore beautiful wooded hillsides, scenic valleys and the outdoor paradise of Table Rock Lake.
#9. Eureka Springs, AR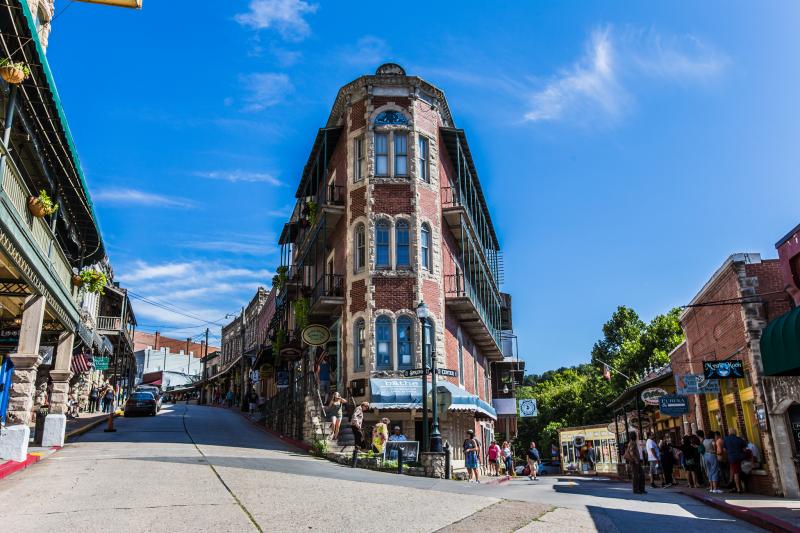 Southwest of Branson, 52 miles into Arkansas, is the only town in America where the entire downtown is on the National Register of Historic Places. Eureka Springs boasts 63 springs within the city limits and miles and miles of limestone walls. It was originally founded because of the belief in the healing powers of the springs.
A Victorian village with more than 230 streets that wind around the hills leading to gourmet restaurants, wedding chapels and scenic public parks. The town is home to 250 Victorian painted lady houses, bed & breakfasts and historic hotels. More than 400 local artists and crafters offer a wonderful array of paintings, sculptures, mobiles, fountains and jewelry inside dozens of downtown shops and galleries.
Turpentine Creek Wildlife Refuge provides lifetime care for abandoned, abused and neglected big cats, with an emphasis on tigers, lions, leopards and cougars.
The Great Passion Play, named "America's Number 1 Attended Outdoor Drama," presents the epic story of Jesus Christ's last three days on earth.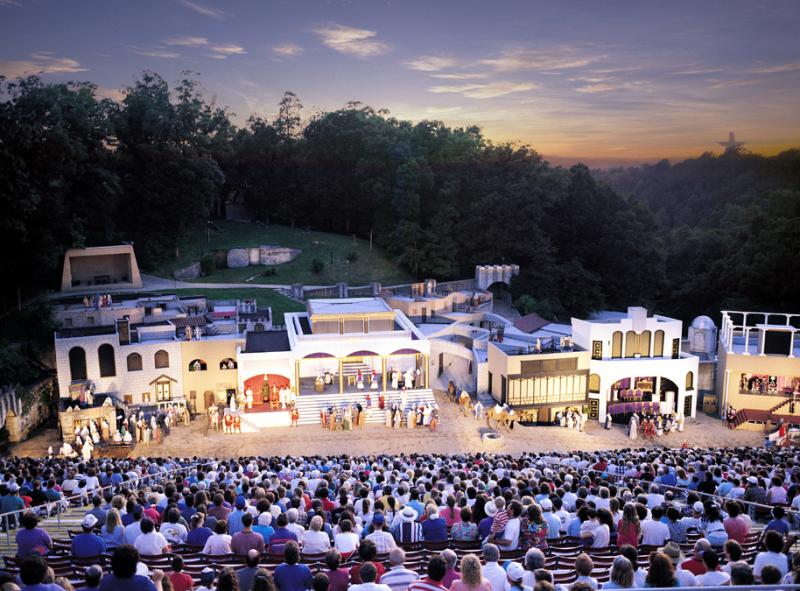 #10. Northwest Arkansas
A hop, skip and a state away, less than 100 miles southwest of Branson, lies no shortage of historic sites, nightlife, art, outdoor activities and attractions for all ages.
Fayetteville has the largest bike share program in Arkansas, giving visitors and locals alike a unique way to explore the city. Travelers can cheer on the Northwest Arkansas Naturals, a Kansas City Royals-affiliate minor league baseball team, just 15 minutes north during a game at Arvest Ballpark in Springdale.
Rogers, one of the fastest-growing cities in the nation, manages to maintain the heart and soul of small-town America by entertaining visitors through local businesses alongside the views of Beaver Lake. Just eight miles northwest, in Bentonville, travelers can visit Crystal Bridges Museum of American Art to see featured collections as well as permanent displays including Norman Rockwell's Rosie the Riveter and Andy Warhol's Coca-Cola [3].
Siloam Springs is known for its natural beauty and quaint feel. About 30 miles from Fayetteville, this town features a year-round farmers market, spacious parks, scenic lakes and the Ozark National Forest Wedington Wildlife Management Area.
Bella Vista, just over the Arkansas-Missouri line, offers picturesque views to adventurers who are dedicated to an outdoor lifestyle. The city is known for "The Black 40," nearly 40 miles of world-class trails designed for mountain biking but open to pedestrians, too.
Places Mentioned
Find Your Next Branson Adventure