List
4 Tips on How to Prepare for a Day Hike in Branson
We invite you to take a walk through our breathtaking Ozark Mountain trails. As you plan your adventure, use these 4 tips to prepare for a day hike in Branson.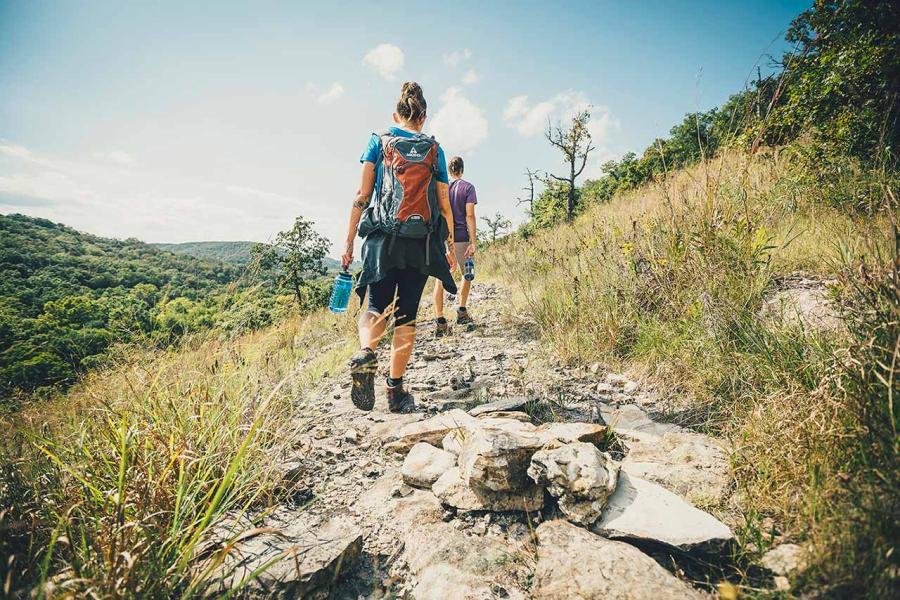 These four tips will help you choose the right trail, explain how to be weather-ready, help you pack your bag with hiking essentials and explain the best hiking safety practices needed for a day hike in Branson. 
Choose The Right Trail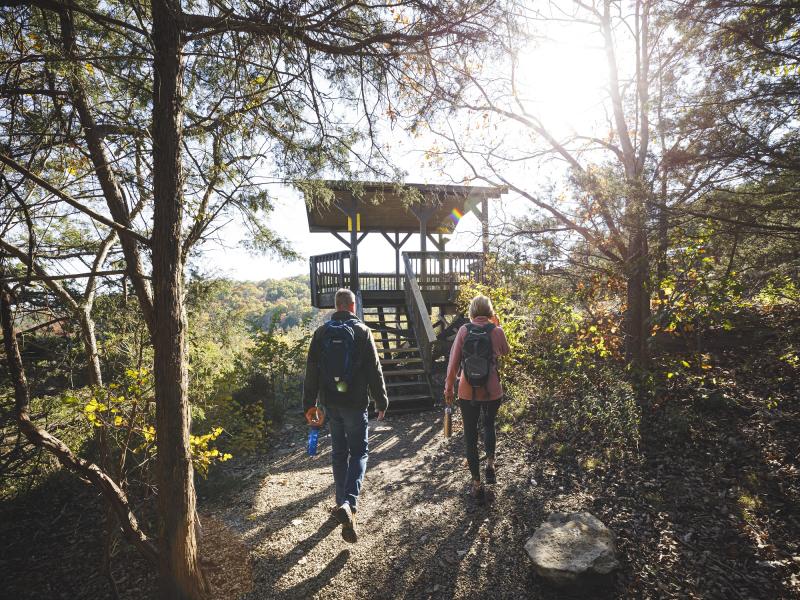 Branson offers a large variety of trails for different skill levels and fitness goals. When deciding which is the right trail for you and your family, consider the overall length, elevation changes, surface elements, seasonal weather and time of day. If you wish to take on some of our more difficult trails, physical training may be essential to prepare your body for the trek.
Once you pick your adventure, study a map of the trail, making sure everyone in your group knows the final destination. Keep each other on track during the trip by letting the slowest hiker set the group pace. You can get an idea of which trail is best for you here.
Be Weather-ready
Spring - expect highs in the mid 70s and lows in the upper 40s. Spring brings the perfect weather for layering clothes and soaking in the sun. Quick rains are common and should be expected. 
Summer - prepare for fun in the sun while hiking in Branson this summer. You will experience highs in the low 90s and lows in the mid 60s all summer long. Always be aware that sunshine can turn to rain and back to sunshine again with little notice. 
Fall - arguably the most scenic time to experience the Ozarks. During fall you can expect temperatures highs in the low 80s and lows in the low 50s. 
Winter - yes, it's cold! But not unbearable. Avoid hibernating this winter and head to Branson for a brisk winter hike. With highs in the upper 40s and lows in the lower 30s, you may want to bundle up. 
Hiking Gear Essentials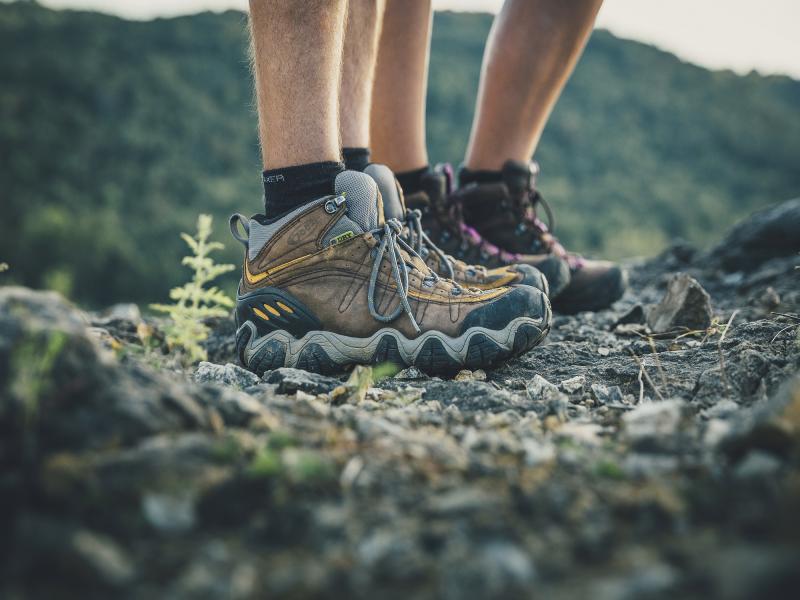 When it comes to preparing gear for a day hike in Branson, think light and functional. Identifying a reliable daypack where you can place all your trip essentials is a great place to start. 
Hydration and nourishing foods are the most important elements to have on your day hike. Make sure you have enough water to stay hydrated throughout the entire trek. Additionally, pack energy replenishing foods like protein bars, nuts and dried fruit to make the most of the journey. 
Next, take weather into consideration as you pick your clothing layers. It's never a bad idea to bring an emergency raincoat, light jacket and extra pair of socks along. Although many of our trails are well-traveled, we highly encourage hiking boots or shoes with high traction. 
It's important to never rely on your cell phone for lights, map, emergencies or calls on a hike, as likely, you may not always have sufficient service on your trip. Instead, pack a proper compass, flashlight, personal identification cards and emergency action plan. It is also essential to have a small First Aid kit with bandages, antibiotic cream and bug repellant.  
Hike Safely
Just as important as having the right hiking gear, you need to know how to hike safely in Branson.
We encourage hikers to never walk alone, and to let someone outside of the group know where you are headed in case of an emergency. 
Remember, if you are finishing at your beginning point, you will likely have to complete the same trail twice. It's important to study your trek and listen to your body so you know the right time to turn around. Don't shy away from taking hydration, snack and rest breaks often. 
Just like driving a car on the road, always stay to the right if others are near. This will allow bikers, horseback riders or other hikers the safest way to pass by you and your group. If you come to a change in elevation and other adventures are near, yield to uphill travelers, allowing them easy access to flatter ground. 
It's best practice to leave Branson's trails the same or better than you found them. By adopting the common "leave no trace" policy for hikers, you are helping to preserve our breathtaking nature scenes for years to come. 
Finished the day hike and ready to move a little faster? Experience Branson's thriving and safe bike scene here.