Article
The Definitive First Timer's Guide to Branson
Take the stress out of trip planning by using our first-time visitors' guide to Branson, Mo. below.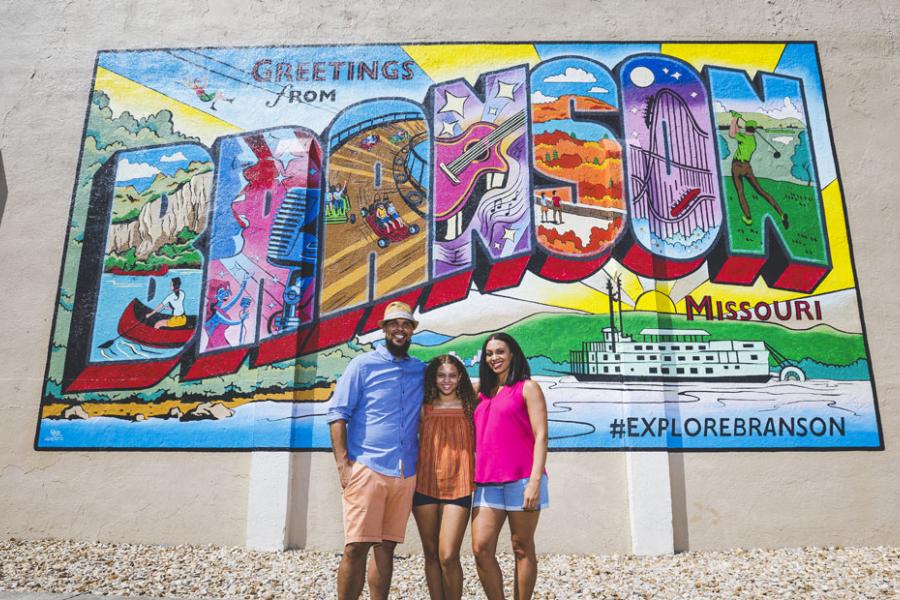 Planning your first trip to Branson? We've compiled the top 10 travel tips you need to know like how to get here, when to come, where to stay and where to play.
Tourists have made their way to Branson, Missouri for over a century. As part of the Ozarks region, Branson offers captivating scenic beauty, southern hospitality and wholesome entertainment for all ages. The city prides itself on three main forms of entertainment: live shows, family fun and the great outdoors. We're part of the Ozarks region, surrounded by the Ozark Mountains and home to An Ozark Mountain Christmas.
Learn more about Branson's history as a top tourist destination here and check out our 10 tips for making your first visit to Branson the beginning of a new vacation tradition!
1. How To Get Here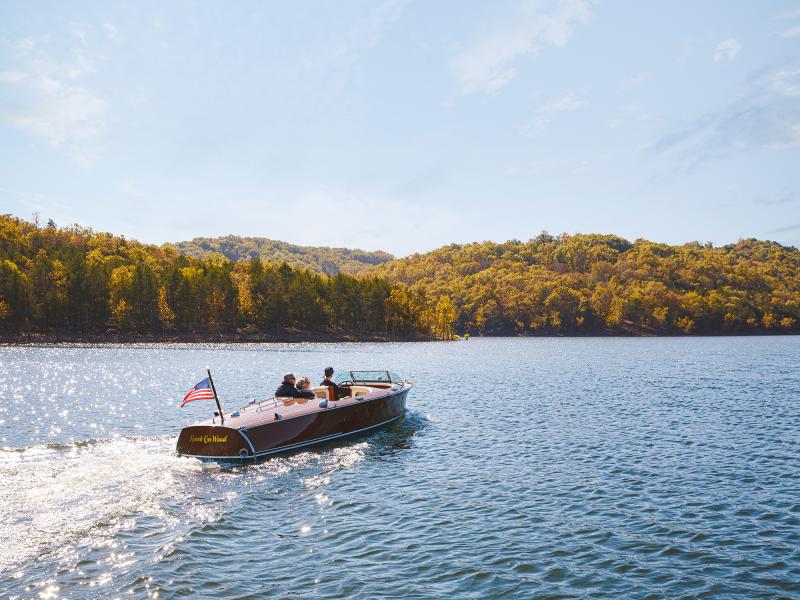 Branson is located on the southern border of the state of Missouri, which nearly hugs northwest Arkansas. Because one-third of the nation can easily reach Branson in less than one day's drive, we have long been known as a top road trip vacation destination. With scenic, monumental, exciting and historical stops along the way, your drive to Branson will fly by.  
Speaking of flying, let's talk about airtime. Although road tripping may be the classic way to travel to Branson, it is certainly not the only way! The Ozarks area has two national airports within 50 miles of the city. Branson Airport (BKG) offers select flights from across the country year-round, with full ground transportation services available from the terminal. Additionally, the Springfield-Branson National Airport (SGF) just up the road in Springfield, Missouri, services a variety of airlines like Allegiant Air, American Airlines, Delta and United, and gives visitors from across the country easy access to everything Branson has to offer.
2. What To Expect
Branson's culture is a mix of good 'ol southern hospitality and midwestern manners. Here, no one knows a stranger, everyone says "please" and "thank you," all are always welcome, and it's easy to make yourself at home. 
Branson takes all the best parts of a large city - entertainment, shopping and restaurants - and makes them accessible, safe, wholesome and enjoyable for the whole family. We also add an unforgettable nature aspect to every experience in the city. 
The community in Branson takes pride in honoring military Veterans and active duty servicemen. Although military members are treated with the utmost respect year-round, every November, we present Veterans Homecoming Week in their honor. In Branson, we understand and remember true sacrifice. 
Wondering when is the best time to visit Branson? With enjoyable springs, soak-in-the-sun summers, ideal falls and mild winters, it's truly all about preference. Learn more about Branson weather trends here. 
3. Where To Stay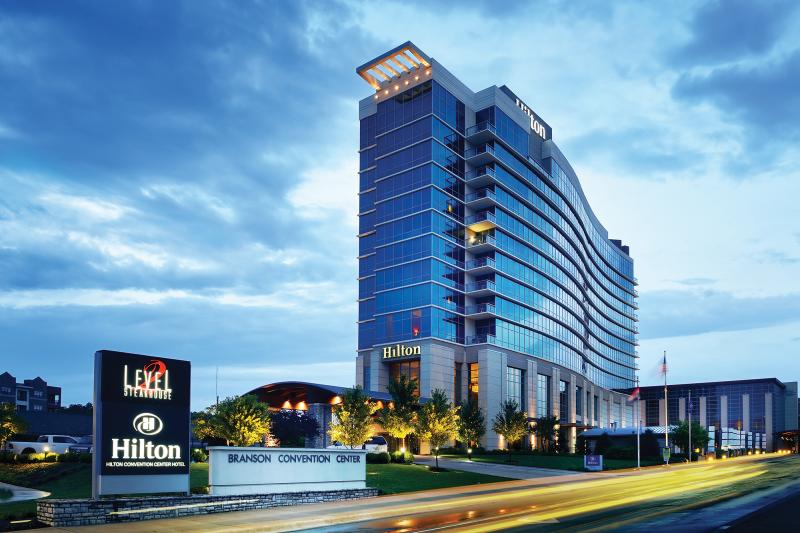 Just like other cities, Branson has a large variety of hotels from which to choose. Unlike most cities, however, in Branson, you don't have to leave the city to find top-rated campgrounds and RV parks.
We also have all-inclusive, world-class resorts surrounding the city and on the banks of gorgeous Table Rock Lake. Make yourself at home in one of Branson's quaint bed and breakfasts, or choose a comfy condo for an extended vacation. 
With almost everything in Branson no more than 30 minutes away from each other, wherever you choose to stay is a prime location! Looking for pet-friendly lodging? Check here. 
4. Dine at Branson's Top Restaurants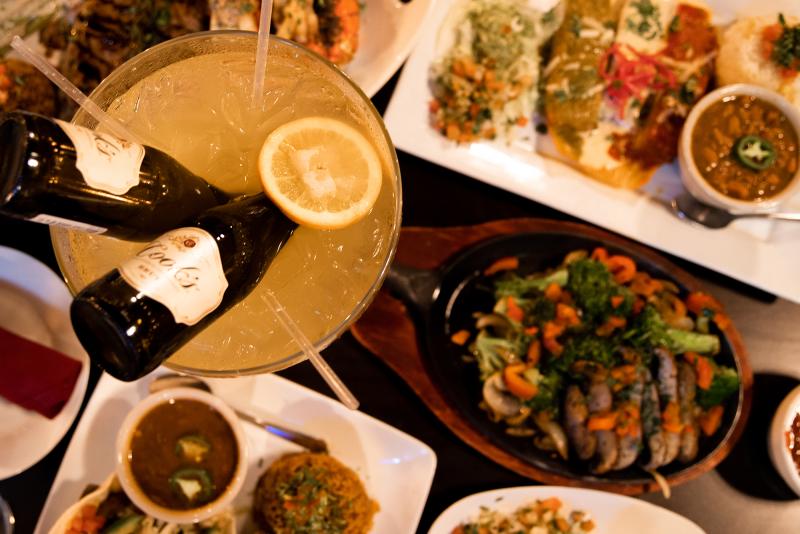 Foodies are flocking to Branson's ever emerging restaurant scene. We've got your taste buds covered with a great mix of favorite chains and Branson exclusives.
No trip to Branson is complete without visiting one of our breakfast cafes, award-winning barbecue houses or classic American diners.
Your sweet tooth is no match for Branson's dessert lineup! Indulge in mouthwatering homemade ice cream or take a trip on the Branson fudge trail. 
When it's time for a drink, grab a glass at a local winery or distillery. Take some home with you to never forget the classic taste of the Ozarks. For the coffee lovers, don't miss original brews and classic cups served in an eclectic atmosphere.   
Enjoy a multi-course dinner during a world-class live show production, both by land and by lake.  
5. See A Live Show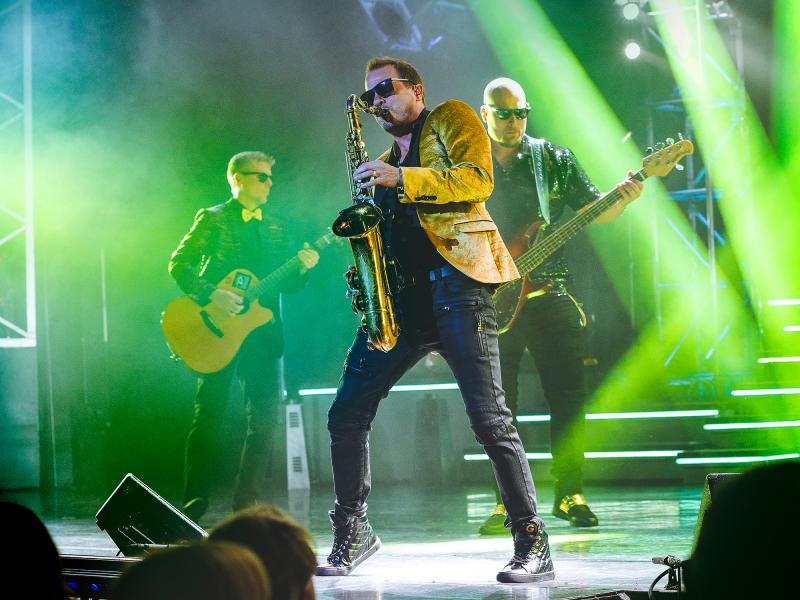 As soon as you roll into town, you'll know why we're the Live Music Show Capital of not only the nation, but the world! Branson has over 150 productions from which to choose, all catering to a large host of audiences. 
We have world-class shows in a wide variety of genres like comedy, country, gospel, magic, tribute, variety, family bands and more.
6. Bring The Whole Family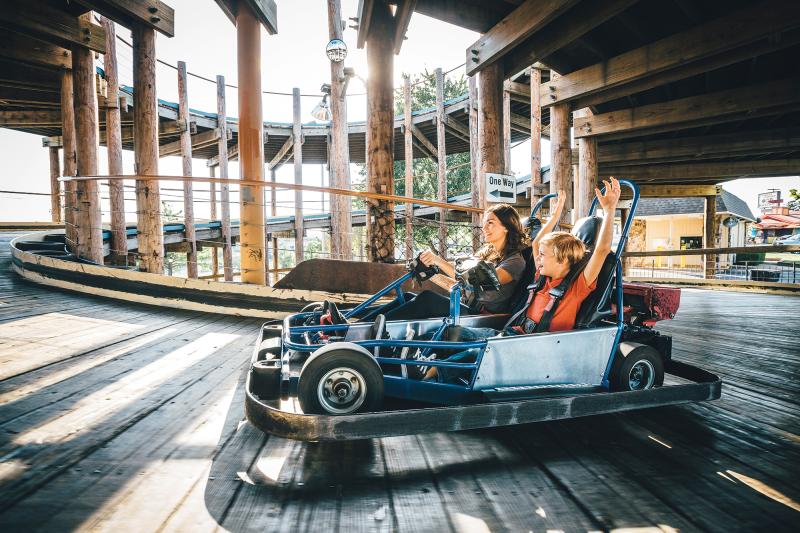 Whether you're into interactive museums, thrilling attractions or chill memories, Branson is the best place for a family to be. 
Get ready to learn historically significant facts in an engaging way at a Branson museum. Branson also holds unbeatable family thrills.
Around every turn is a fun, chill Branson attraction. Mini golf is a favorite among travelers, as many themed courses can be found throughout the city.
For the families who love it all, there is no better way to spend the day in Branson than Silver Dollar City Attractions. This 1880's style theme park features jaw-dropping rollercoasters, easy-going train rides, kid-focused play areas and splash-tastic water rides. Even if you spend several days at Silver Dollar City, there will always be more to discover. 
Check out our full lineup of family fun activities here. 
7. Explore The Great Outdoors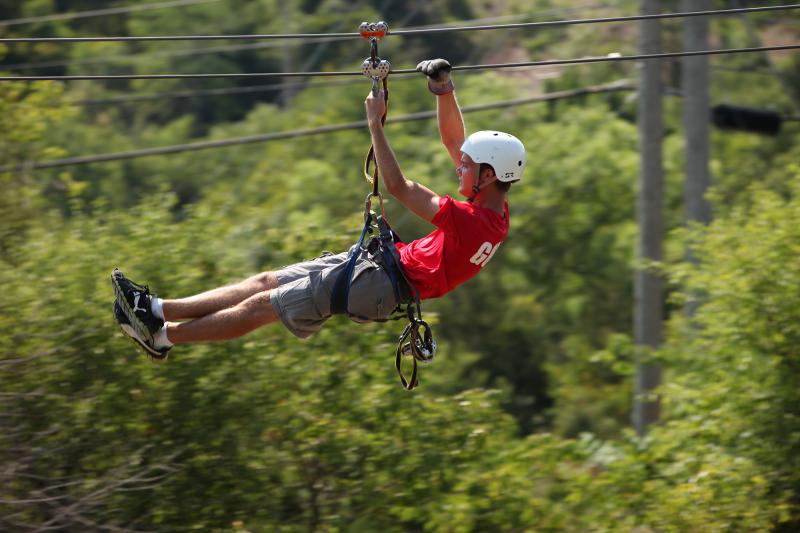 Branson's outdoor scene is booming! Take a walk or ride on a wide variety of scenic Branson hiking and biking trails that snake through the Ozark Mountains.
Need to know what to pack and how to prepare for your hike? Get a list of everything you need to know before you go here.
8. Visit Branson's Must-See Attractions
Although there are unique, only-in-Branson sights around every turn, there are a few significant spots you need to see.
The Branson Mural
Located off Main Street in Historic Downtown, our colorful Branson mural is calling your name. Document your visit to Branson with this famous landmark. 
Branson Landing Fountain Show
A staple in the community, Branson's Landing's Fountain Show is a spectacle of lights, water, fire and music for all. Watch this show daily at the top of every hour. 
Sunset Service at Top of the Rock
Every evening at sunset, guests at Top of the Rock experience a stunning view of the Ozark Mountains and Table Rock Lake, a live bagpipe performance and a cannon that shoots into the painted sky.
Dick's 5 & 10
This historically unique store is one of the last remaining nickel and dime stores in the United States and has been a Branson icon for more than 55 years. Dick's 5 & 10 offers over 250,000 specialty items to guests of all ages.
The Branson Ferris Wheel
The iconic wheel that once stood on the Chicago Navy Pier, found its home in the heart of Branson's Entertainment District in 2016. The Ferris Wheel twists high into the Branson skyline providing a new perspective of the city.
9. Come During The Christmas Season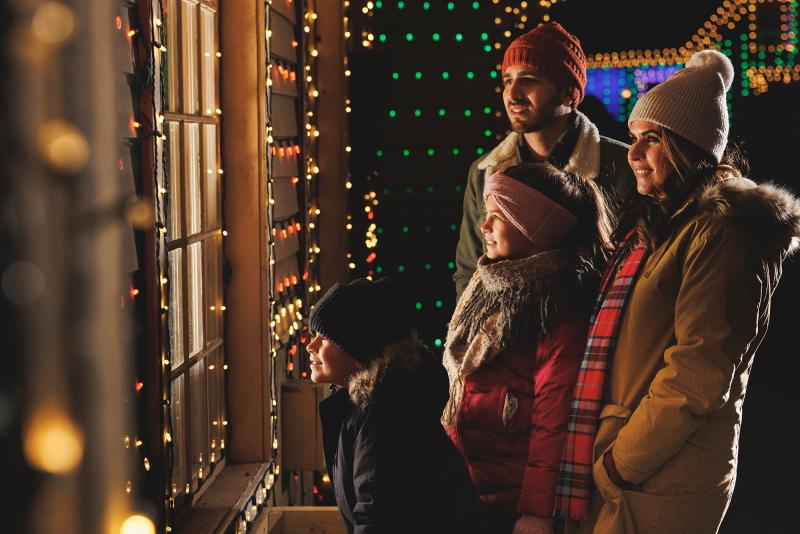 Christmastime in Branson is truly the most wonderful time of the year! As you visit America's Christmas Tree Capital, prepare to see hundreds of unique Christmas trees scattered throughout the city.
During Ozark Mountain Christmas season, which lasts throughout November and December, our specialty shops become extensions of Santa's workshop, our live shows bring a new level of holiday cheer and our special events are full of holly jolly fun for all.
10. Explore Top Discounts & Deals
Many individual companies in the area offer discounts to visitors throughout the year, so we encourage you to follow social media channels and bookmark websites of the businesses you wish to visit! You can also check out our Deals page for some great discounts on some of the area's top shows, hotels, restaurants, shops and attractions. 
If you enjoy free activities, see our long list of the top free things to do in Branson here.  
You're off to a great start with planning your first trip to Branson. For even more vacation planning ideas, check out our FREE Vacation Guide.