Article
Animal Encounters Amaze in Branson
If you haven't experienced a little wildlife in Branson, then it's time to visit one of Branson's amazing animal encounters.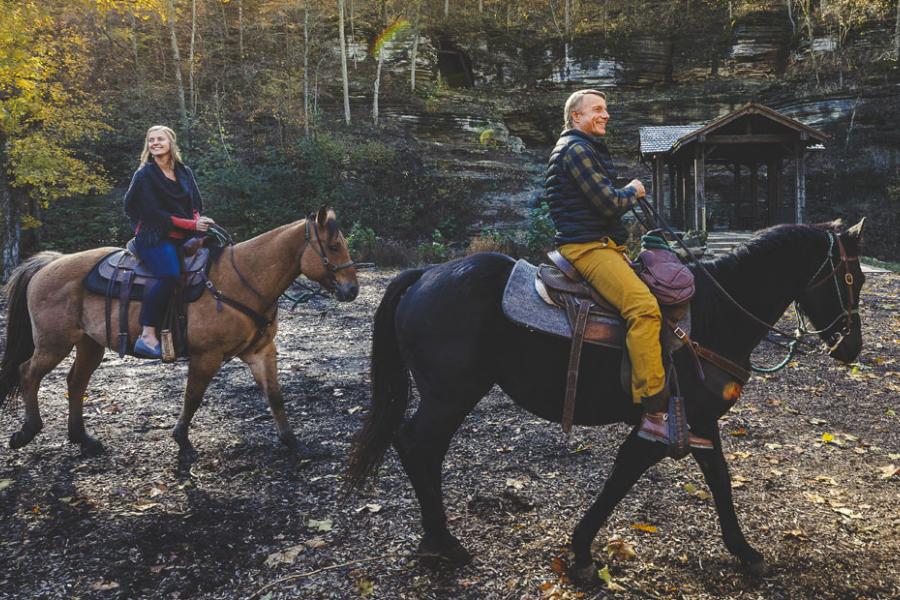 Take an inside look at the top eight places to see, interact and be wowed by live animals on your next Branson vacation. 
1. Amazing Pets
Amazing Pets is a popular show at Grand Country Resort that features some of the most talented four-legged performers you'll find anywhere. Although dogs and cats get the bulk of attention at this show, feathered performers also get some time in the spotlight.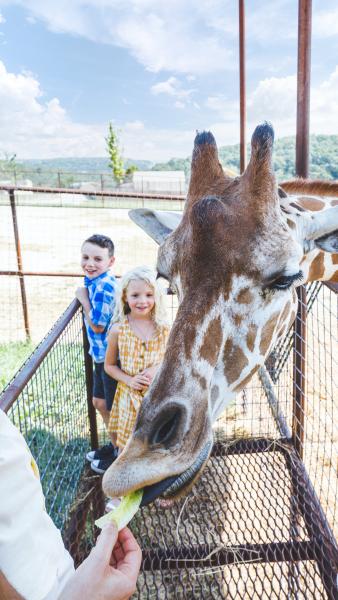 2. Promised Land Zoo
Enjoy a tour through Branson's Promised Land Zoo, a nine-acre park full of interactive adventure. Here, animals such as antelope, kangaroos and lemurs can be found. Be sure to pay special attention to the big cats (lion and tiger); you might even get to feed a giraffe or sloth! 
3. Branson's Wild World
Animals at Branson's Wild World range from snuggly little rabbits to wild saltwater crocodiles. In between you might encounter anything from macaws and parrots to frogs and lizards, plus some really squirmy spiders and scorpions. But the Wolf Woods, featuring a majestic pack of British Columbia wolves, is their signature attraction.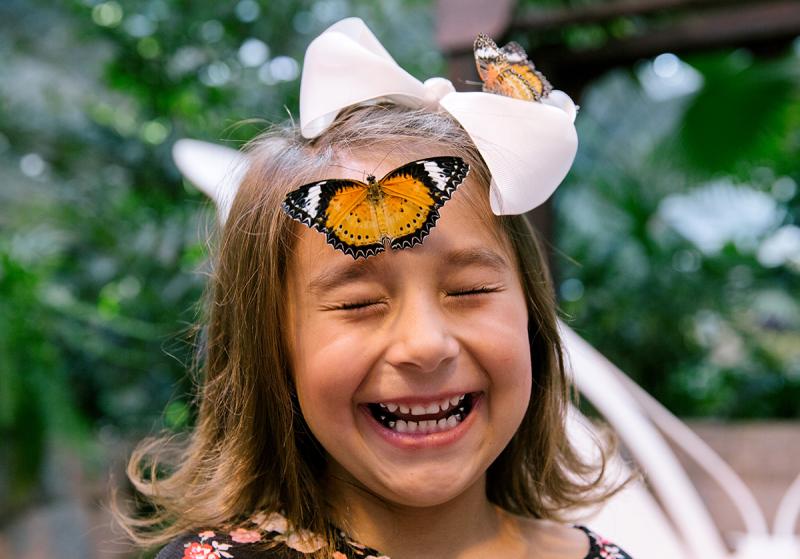 4. Butterfly Palace & Rainforest Adventure 
At the Butterfly Palace, you will not only interactively learn about butterflies and other interesting insects, but you will also step into a mystical indoor rainforest and be surrounded by thousands of live butterflies. Small reptiles are also available for viewing in the science center. 
5. Shepherd of the Hills
A favorite for young adventures, Lil' Pete's Playland at Shepherd of the Hills Adventure Park offers a classic petting zoo focused on fun. After petting and playing with the kid-friendly animals, more thrills are waiting at the treehouse, American Ninja Warrior course, gem sifting area, and putt putt course. Also at Shepherd of the Hills, you will find a scenic horseback riding excursion through the Ozark Mountains.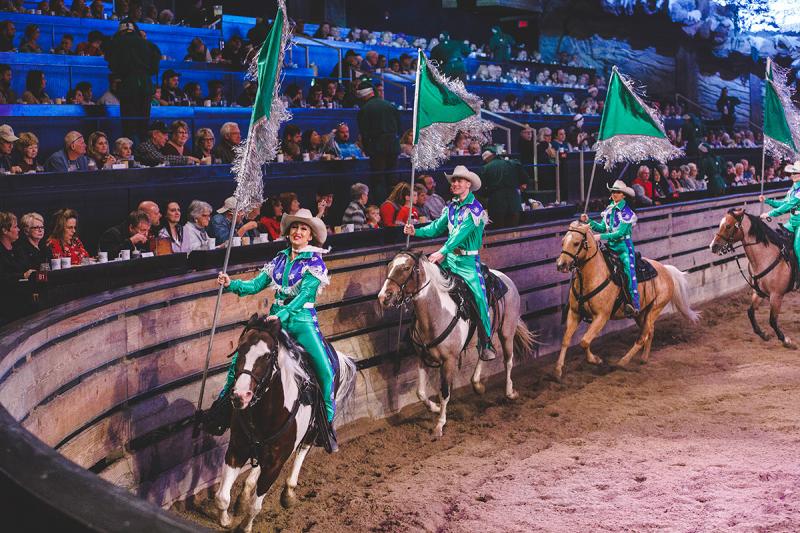 6. Dolly Parton's Stampede
At Dolly Parton's Stampede Dinner Attraction, visitors will be wowed by the talent and chemistry between horses and riders. Watch as 32 magnificent horses and an unbelievable cast of trick riders act out a thrilling story, all while you enjoy your four-course, country-cooked meal. 
7. Dogwood Canyon Nature Park
Make your own horseback riding adventures at Dogwood Canyon Nature Park. This tour takes you to places in the park not seen by tram, walking or biking. You'll experience the Ozark Mountain area in similar fashion to the early settlers. Dogwood Canyon also has pristine fishing opportunities on site, and offers a Wildlife tram tour where you can witness the area's largest residents: American bison, elk, whitetail deer and Texas longhorn. 
8. Sight & Sound Theatres
The magnificent performances aren't solely credited to the cast and crew at Sight & Sound Theatres, but also to the live animals. Sight & Sound Theatres uses every available resource to bring the most beloved Bible stories to life. Whether it's camels walking through the aisles or a herd of lambs following a shepherd on stage, sheer amazement is almost guaranteed. 
Wanting to bring your own furry friend along on your next Branson vacation? Check out our pet-friendly vacation ideas.